Hey!
I want to welcome you to LaurenTrlin.com.au and The Modern Alchemist blog.
I'm thrilled to have you join me on this journey and I cannot wait to see how this platform evolves and grows over the coming years.
Why "The Modern Alchemist?"
I've been obsessed with the idea of alchemy and magic for as long as I can remember.
Trusty Google defines the  word "Alchemy" as follows:
Alchemy also serves as a metaphor for our personal transformation as human beings.
We all have gold and treasure hidden at our core. Years of conditioning have just added layers and layers to who we are so that many of us can no longer see our own magic or worth.
I want "The Modern Alchemist" to serve as a reminder that we're are all alchemists and that, with application and mastery, we too can find our gold and fulfill our full potential.
Happiness in the Hustle?
That's right. This whole platform was built to help young entrepreneurs, leaders and go-getters find the tools and develop their own strategy for finding happiness in the hustle.
We live in a fast-paced world but that doesn't mean we have to lose the essence of being human. We're here to love, learn and grow and we should be living a life of purpose and meaning. It's possible and in fact, it's entirely necessary.
"To realize one's destiny is a person's only real obligation and when you want something, all the universe conspires in helping you to achieve it." ~ Paulo Coehlo
What to expect
The content found on The Modern Alchemist will cover three core pillars:
Mindset + Consciousness

Change the way you think and you change the world.

Productivity

Get sh*t done quickly, efficiently and effective.

Entrepreneurship

We can all use elements of the "hustler" in our life.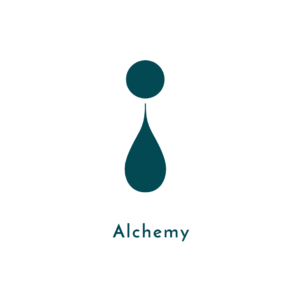 Community
This will be a community where:
We pollinate new ideas;
Share thought provoking content and knowledge; and
Share our unique stories and gifts with the world.
This is a safe place where we allow ourselves to learn, grow and push the boundaries of our own thinking.
I'm not going to hold back in sharing tools and information with you that I think will assist in raising your consciousness. I want you to do the same for me.
L x