Ready to manifest next level abundance?

---
The 8-Week Coaching Program Designed Specifically for Souls Who Are Ready to Strategically Step Up into more Abundance
(minus the hustle and the frustration).
---
ENROLL HERE NOW
---
An abundant life doesn't have to be a painful grind.
---
Let me start by getting straight to the point…
....living an abundant life doesn't have to feel like you're chipping away at your abundance and mindset blocks using a toothpick.
Yes.
An Abundant life doesn't happen overnight but it can happen in a QUANTUM LEAP.
You don't have to spend years doing the things that leave you drained and disappointed.
You don't have to give up your weekends to hustle harder.
You don't have to do the things that are out of alignment with your soul.
Most importantly...
You don't have to look at other successful celebrities, influencers and entrepreneurs and wonder,
"Will I ever get there? What IS their abundance secret?"
The reason some people achieve 6-figure and 7-figure years is not because of some magic pill but because they quantum leapt their way to a more abundance mindset and manifested a more abundant life. Fact.
Quantum leap, my friend, is what YOU experience when you have the mindset and the aligned life strategies you need to take you straight to your most Abundant Life.
Without getting distracted by what your colleague or neighbor is doing.
Quantum leaps are what set the winners and achievers apart from those who continue to plod on only to fumble and falter.
Very few people tell you about the quantum leaps you can make with your life.
Our society only markets lack and scarcity to us.
Our media only feeds us fear.
And formal education only teaches us about competition and hustle.
Go to school.
Get good grades.
Get an okay job.
Climb your way up some pointless ladder.
Build a dream for someone else.
Forget your purpose and abandon your dreams.
Wake up every day feeling as if you have MORE to give, but no idea how to do it.
Not only that…
Most business and career development programs focus on teaching HOW to do things not WHY you are doing them.
When you learn from someone who teaches you HOW, you learn….NOTHING.
Your Mission and Genius and Vision is NOT the same as your colleague down the hallway.
A cookie-cutter "hustle and grind" strategy, a one-size-fits all approach to success doesn't work when you're looking to design your most abundant life with clarity and aligned action.
You need a proven, success-tested strategy so you can align with the Universe and Quantum Leap your way into a life that's aligned with your purpose and your Ultimate Destiny.
You didn't come here to play small.
You came here to live out your most Abundant Life.
You have a unique mission to share with the world that gives your life meaning.
And you KNOW that Abundance is your birthright.
You've waited long enough.
It's time for you to go being frustrated and scarcity-thinking to stepping into your most Abundant Life as an Abundant Alchemist.
An Abundant Life is a way of living that gives you clarity of purpose and a life full of the abundance and opportunities that you can only dream of now.
An Abundant Alchemist has clarity of purpose without mindset blocks and they have the tools to manifest their most Abundant Life over and over again with ease.
They have an unshakeable belief in themselves and the power of the Universe to deliver them everything that they desire.
They know they have the tools and the strategies to streamline their Manifestations with ease.
They don't get sucked into playing the comparison game because they know that when they are living their purpose and their most abundant life, there is NO competition.
They know with complete certainty that they have the ability to manifest more and abundance.
Does that sound like a dream?
Well, it isn't.
You can (and you should!) become am Abundant Alchemist if you're tired of living by society's old "hustle and grind" paradigm and you want to experience the Abundance that you deserve.
How do you become an Abundant Alchemist?
I'm so glad you asked!
I've taken the long road of thousands of hours of testing, learning and experimentation to manifest Next Level Abundance so that YOU can take the shortcut!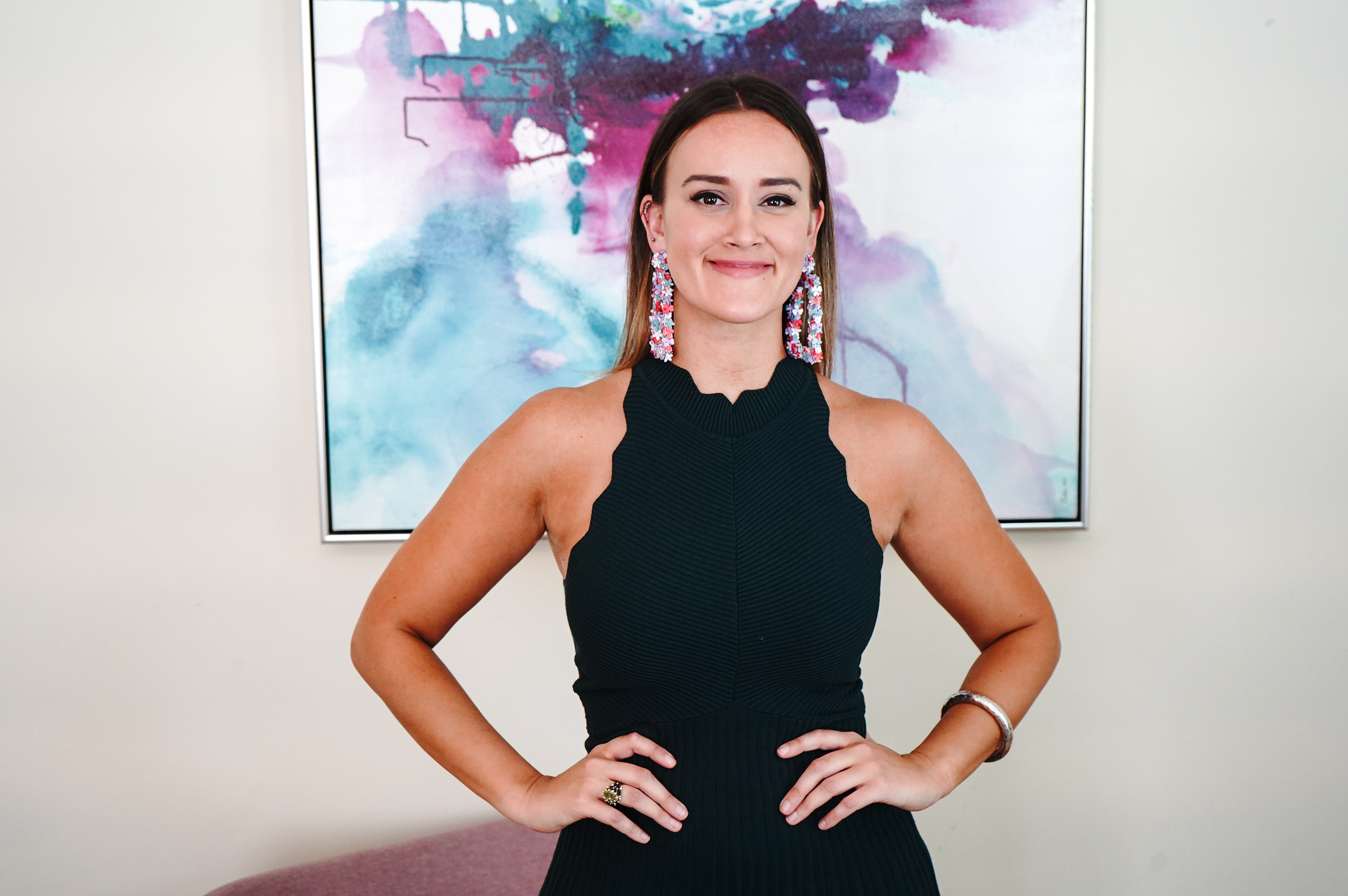 ---
Hi! I'm Loren Trlin, Master Alchemist, transformation coach and ex-lawyer.
Yes, this means I have a head for strategy and analysis but I'm guided by my purpose to raise human consciousness on a global level.
That is why…
I'm on a mission to work with the next generation of high-impact leaders who are here to awaken to their full abundance and potential.
There's a deeper reason behind why I feel SO passionately about empowering people to step up and shine their brilliance while manifesting more and more abundance.
At the age of 22 I lost my Dad and my life completely fell apart.
I realized how fleetingly short life was and it made me question everything...everything.
I started working with a coach and realized importance the Mindset and Manifestation had on our lives.
All my life I played by the rules and then I realized... you need to create your own rules.
I studied law and was a lawyer for 3 years. Was I happy? Heck, no!
I was anxious, stressed and miserable.
To add to that, with my Dad's passing, I was involved in the multi-million dollar liquidation of our family's business. This led me to experience the gut-wrenching pain of losing MILL-IONS.
Yes, I've seen the challenges and the turmoil that takes place when your life doesn't turn out the way you thought it would.
It was only after I realized that continuing to live my life as a lawyer would be a disservice to me and what I'm meant to do…
… that I trained to be a life coach.
The training was incredible BUT…
… it was missing some key Abundance and Manifestation principles.
It taught me to help and understand people.
But it didn't teach me how to MANIFEST the Abundance that I knew I needed if I was going to serve millions of people in my lifetime!
Tapping into my analytical, strategic brain helped me to hire the best coaches, healers and spiritual teachers in the world, test out the strategies they gave me and create tools and processes to help me build an Abundant, Rich and Purpose-Driven Life over the past few years.
Note: I didn't say 'overnight' because let's be real…
Growing an Abundant Mindset takes time especially if we've conditioned to live in scarcity and lack for decades.
However, you can drastically shorten that time by avoiding the common mistakes I made.
Since 2014, I have manifested LIFE-CHANGING opportunities and Next Level Abundance.
I've manifested the Purpose-Driven business of my dreams.
I've manifested life changing opportunities like my move from Australia to the US.
And I've manifested celebrity clients and opportunities that continue to EXPAND and grow every single day.
Yes, and luckily for you…
I've used my life and business as a guinea pig saving you from some painfully expensive mistakes.
I've invested over $200,000 learning key Abundance principles these past 5 years.
You can use my Abundant Alchemist mentoring and avoid any speed bumps and detours on the road to your most abundant life.
Time with the family and my adorable pup - Fernando! Vacations with friends, plus soaking in the rich and deep peace of mind that comes from knowing that my business is growing rapidly, I get to meet and interview epic people and I do all of this without killing myself with stress.
I know you can experience the same only if you decide to make the shift from struggling and overwhelmed to thriving and in control of your life and your abundance.
---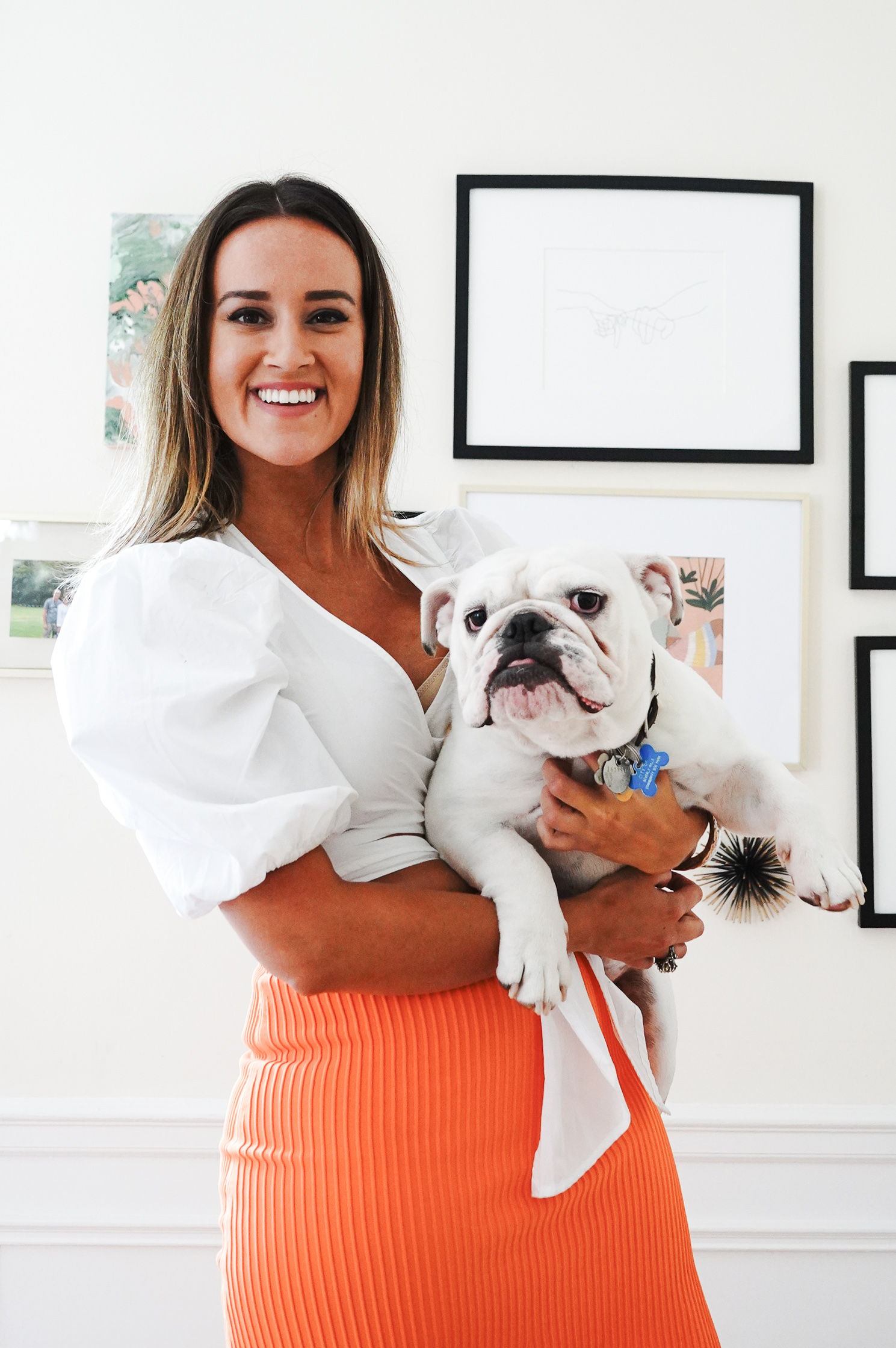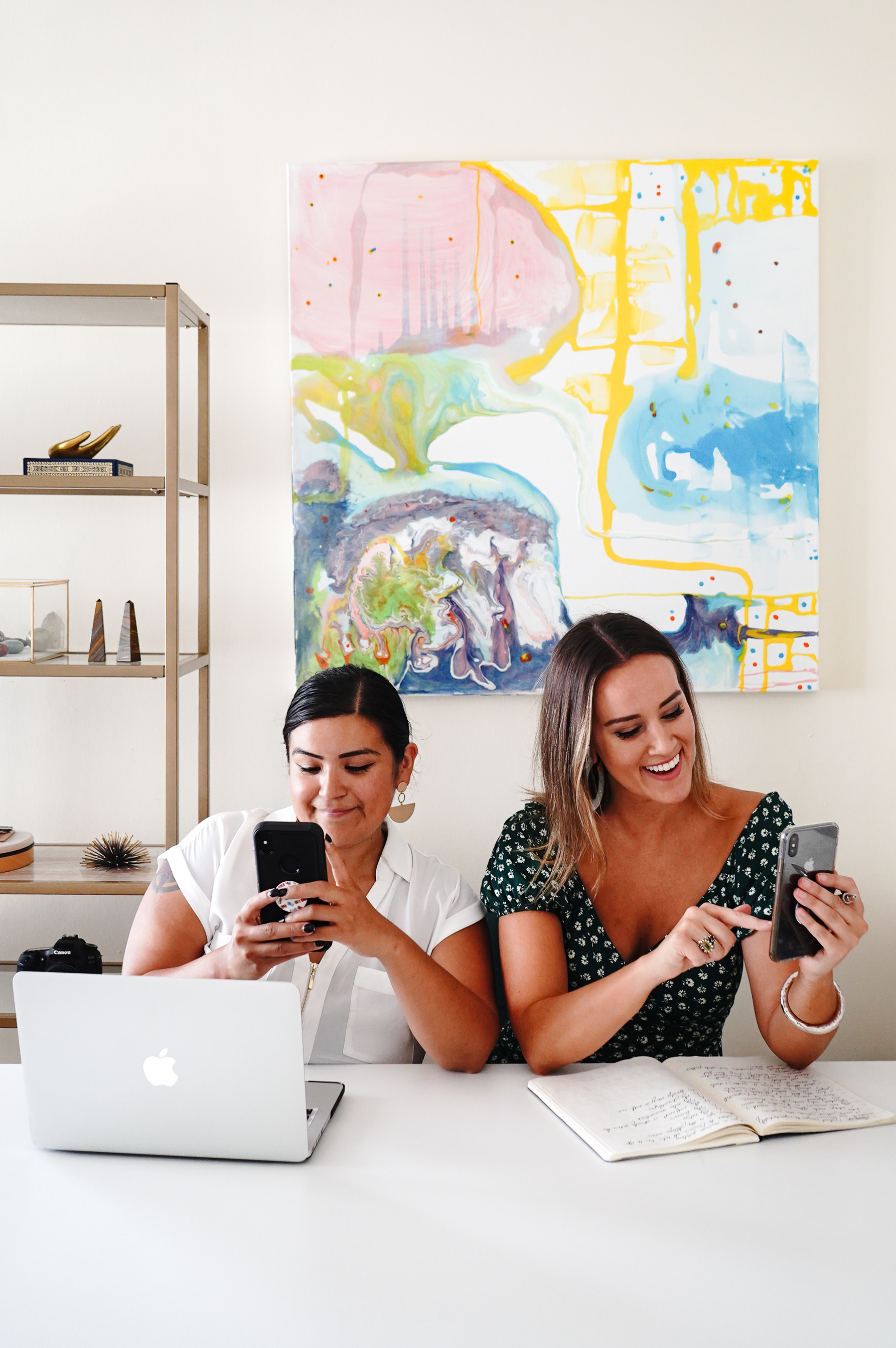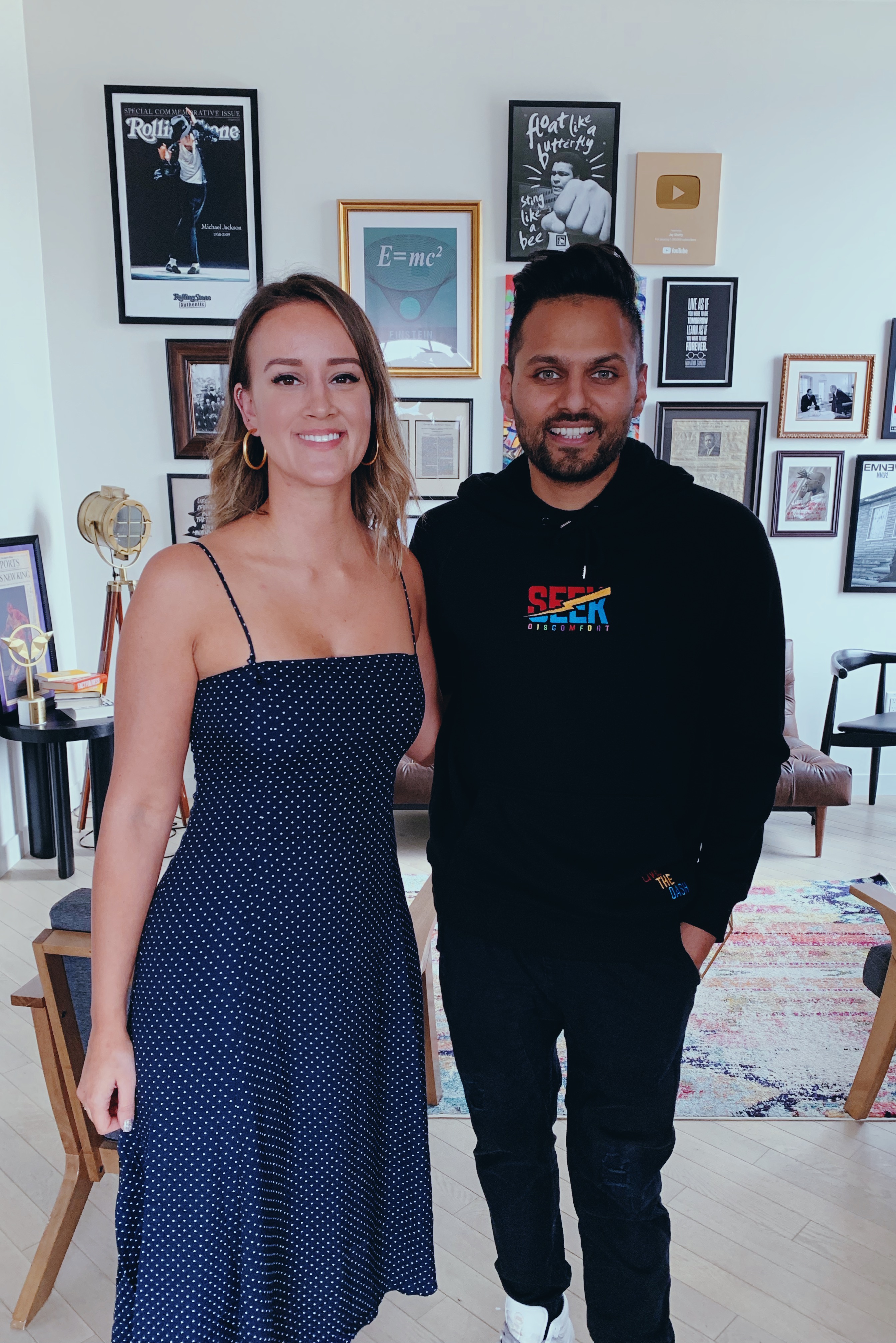 ---
How can you flip the switch and become an Abundant Alchemist? In 8 weeks?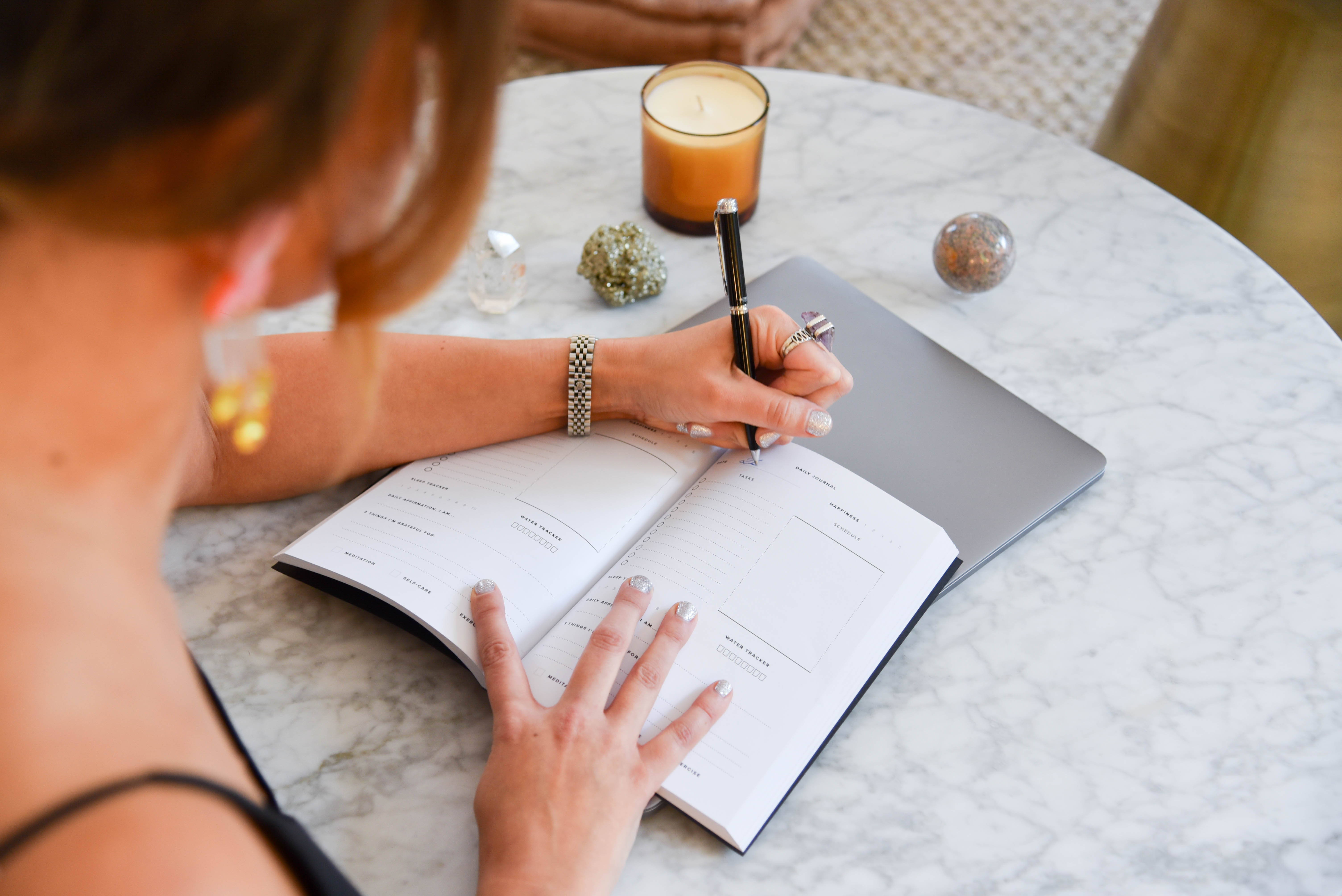 Step 1: Sign up for the Abundant Alchemist 8-week coaching program.
Weekly trainings with Loren Trlin.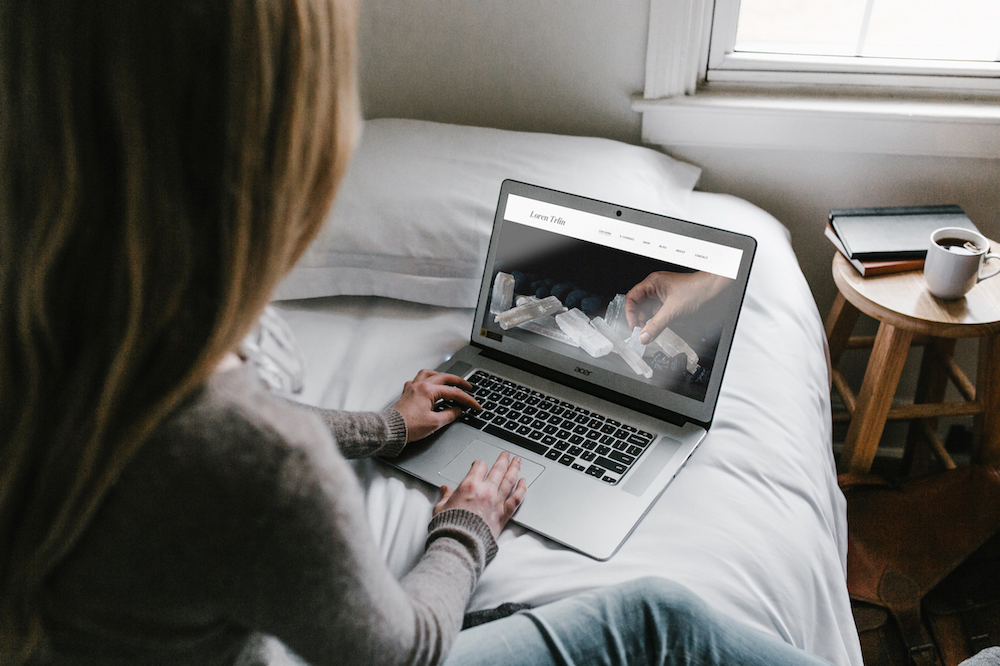 Step 2: Implement the mindset and manifestation learnings.
Work through 8+ lessons and workbooks and learn from a powerful community of co-creators.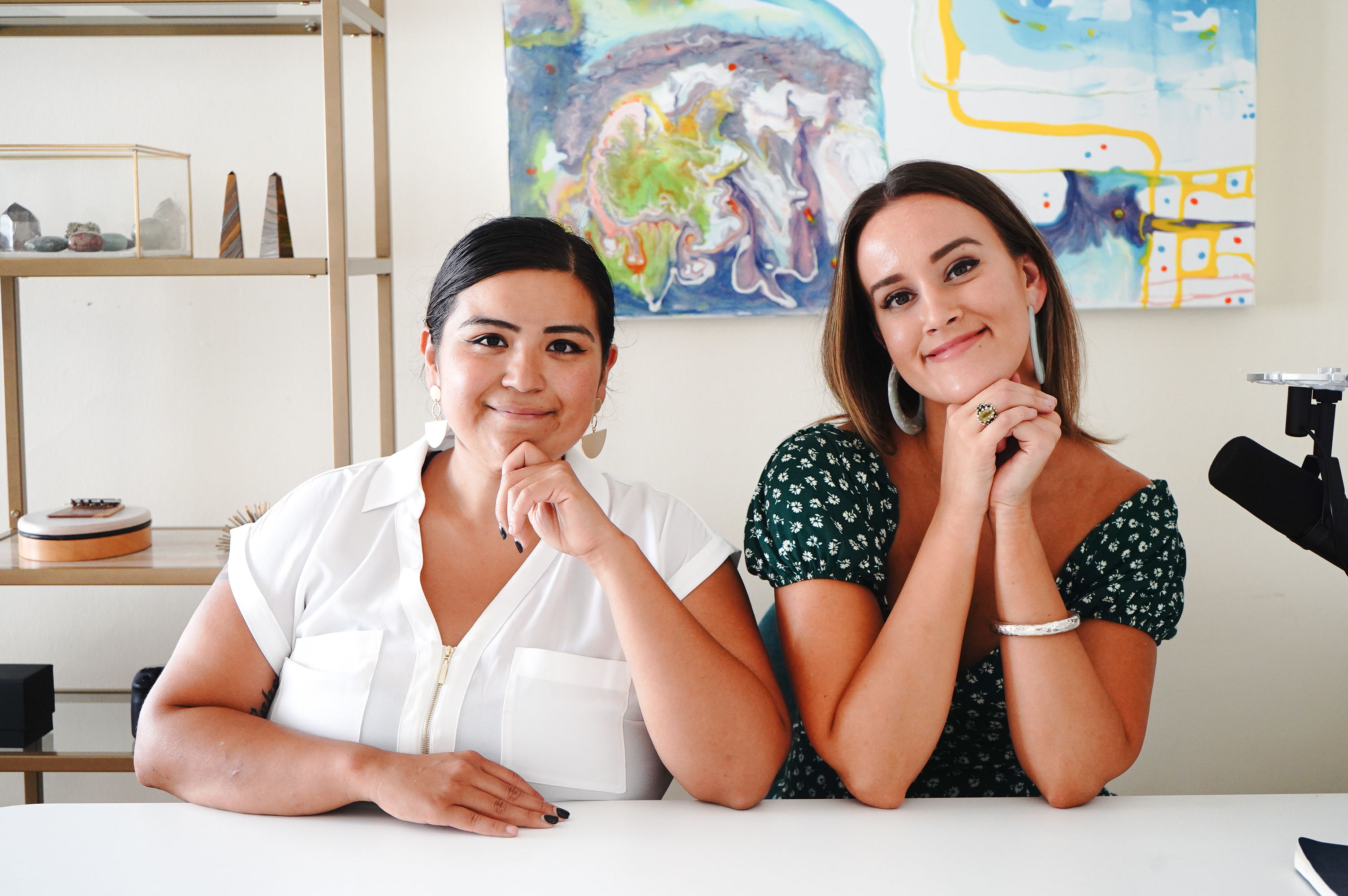 Step 3: Quantum Leap your life to more abundance than you've ever experienced before.
---
Amplify Your Abundance Bonuses ($5,000 in Bonuses)
BONUS #1 Manifestation Mastery (VALUE: $500): A selection of audio trainings designed to help you tap into your highest potential and unlock the secrets to your success. Discover what's holding you back and how to overcome it.
BONUS #2: 5-Day Challenge Recordings (VALUE: $1000): Receive the 5-Day Challenge recordings so you can access the training again and again to anchor your new Abundance.  
BONUS #3: The Life Purpose Program (VALUE: $1000): Tap into your Vision, your Values, your Zone of Genius and your Life's Mission and Purpose with this powerful online program.  
BONUS #4: The Levels of Consciousness Masterclass (VALUE: $500): Uncover the step-by-step for upleveling your level of consciousness in this 2-hour training.  
BONUS #5: Understanding the Balance of Masculine & Feminine Energies training (VALUE: $500).  
Fast Action BONUS #6: Emotion & Limiting Decision Clearing Series for Anger, Sadness, Fear, Anxiety, Guilt and Shame (VALUE: $1500).  
Two easy investment options with monthly payments starting at...
---
VIP
USD $397
2 MONTHLY PAYMENTS OF $397
Full Access to the 8-Week Abundant Alchemist Program
Access to the 5-Day Live Challenge Recordings
Access to the Private Abundant Alchemist Online Community
Lifetime Access to the Abundant Alchemist Program
BONUS: Emotion Clearing Series
BONUS: The Modern Alchemist Meditation Series
BONUS: Levels of Consciousness Training
BONUS: Masculine & Feminine Energy Trainings
BONUS: Purpose Program Online Course
---
NOTE: 8-Weeks of calls will be drip-fed each week. Bonuses are made available after 10 weeks.
Lifetime Unlimited Access. 100% Satisfaction Guaranteed.

What does 8-weeks to more Abundance with Loren look like?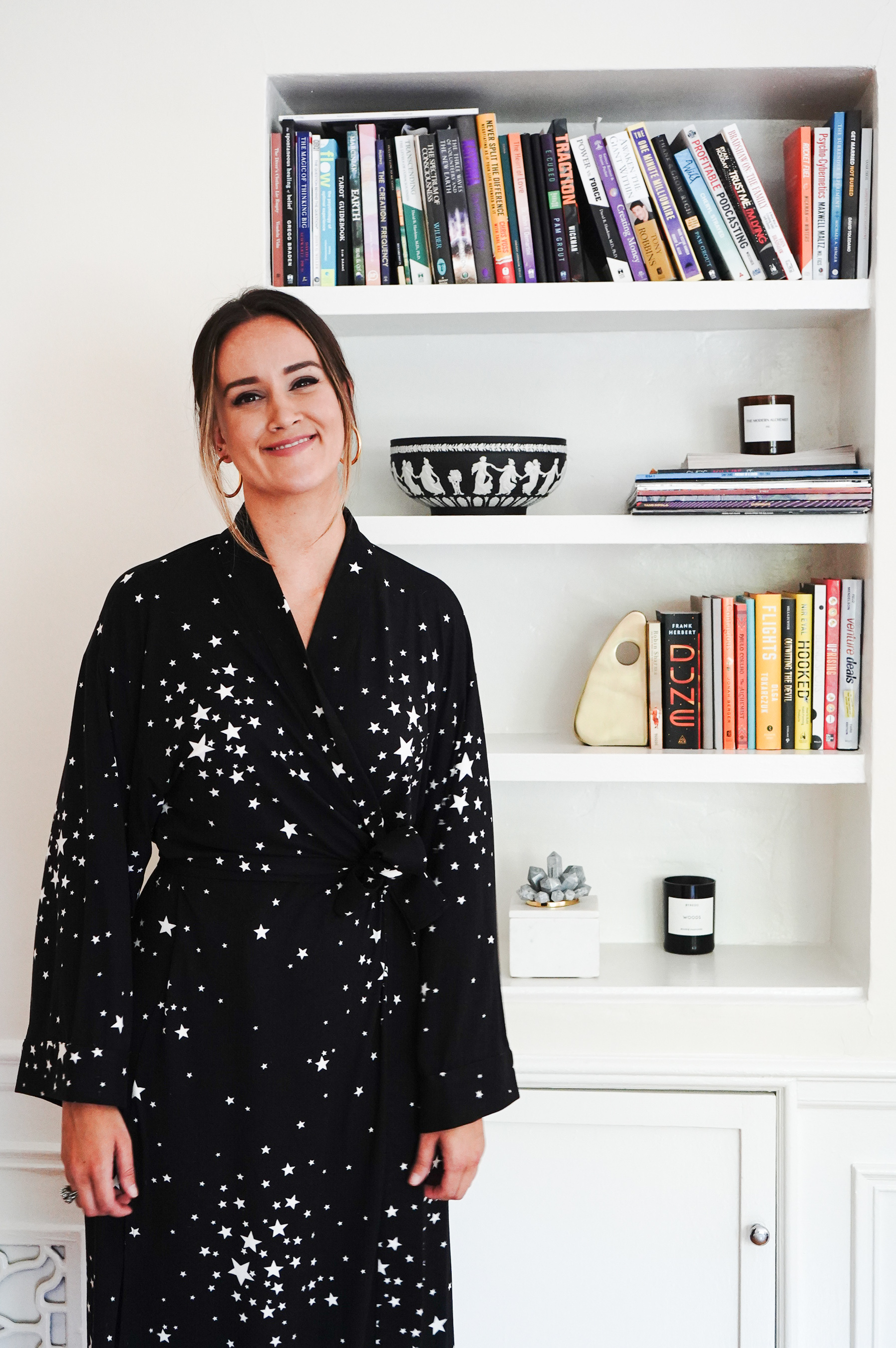 "Loren opens up another portal in your brain!"
Here are a few (of the many) recent student manifestations: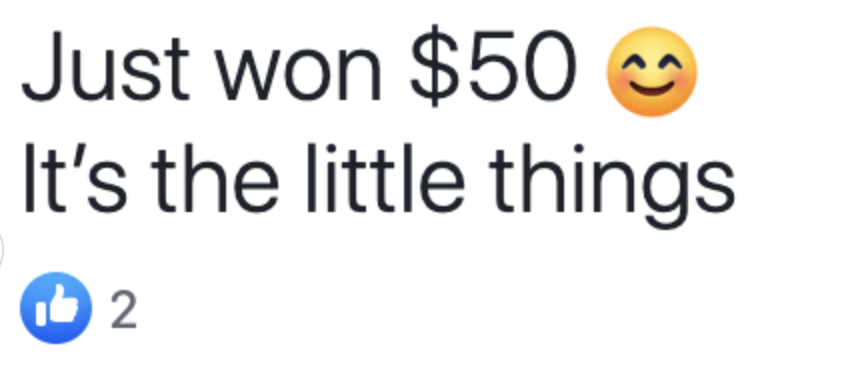 ---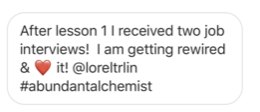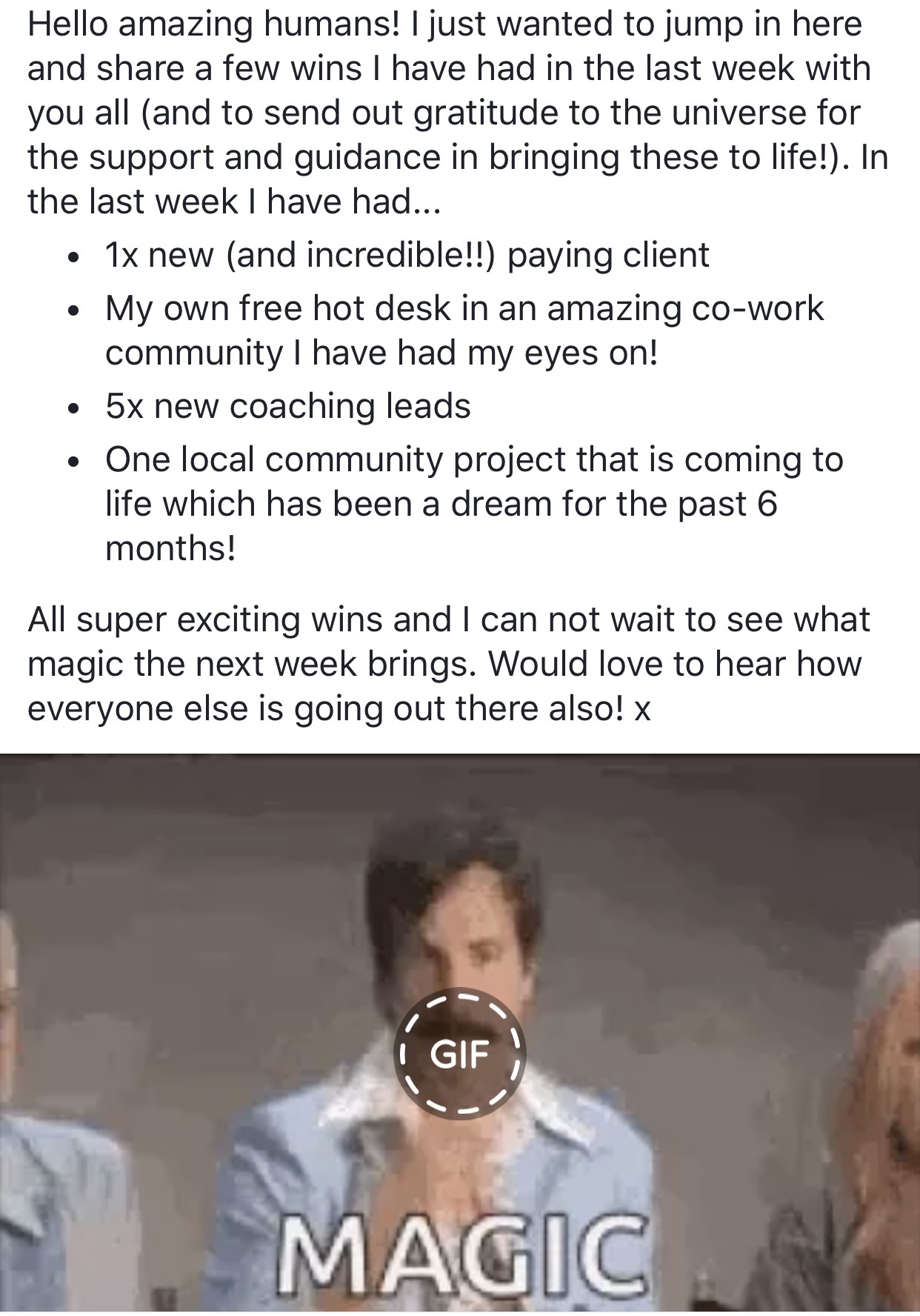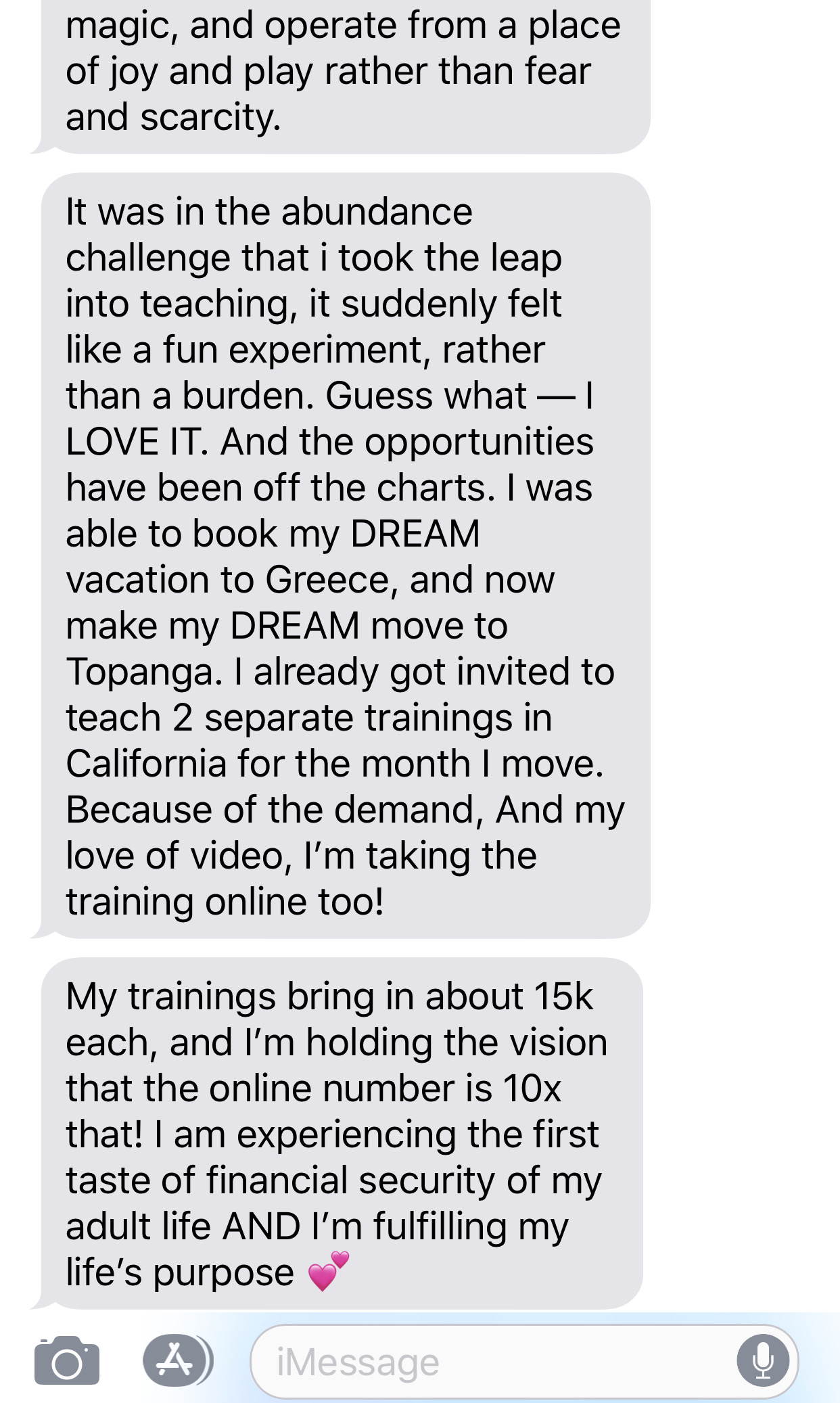 ---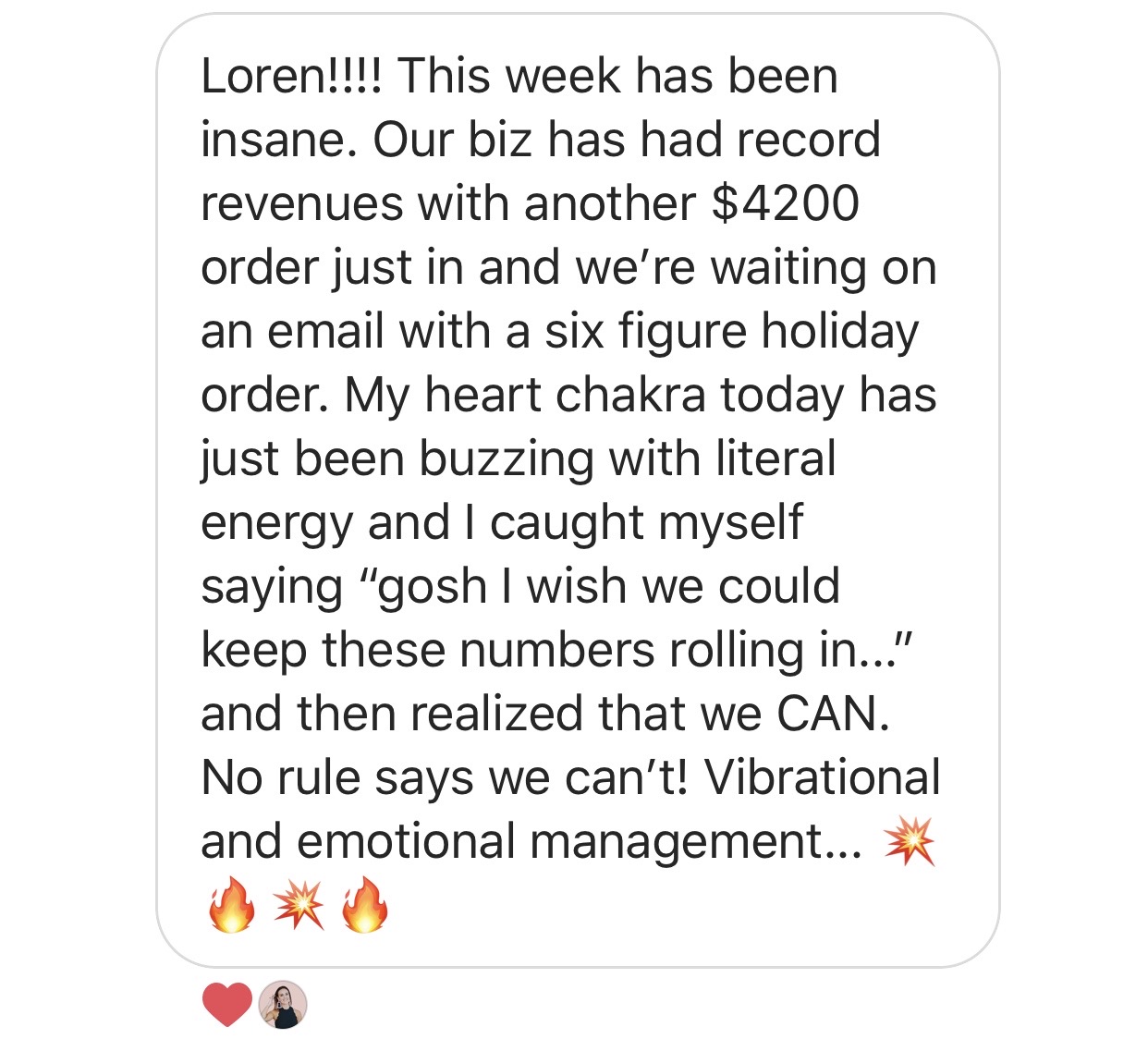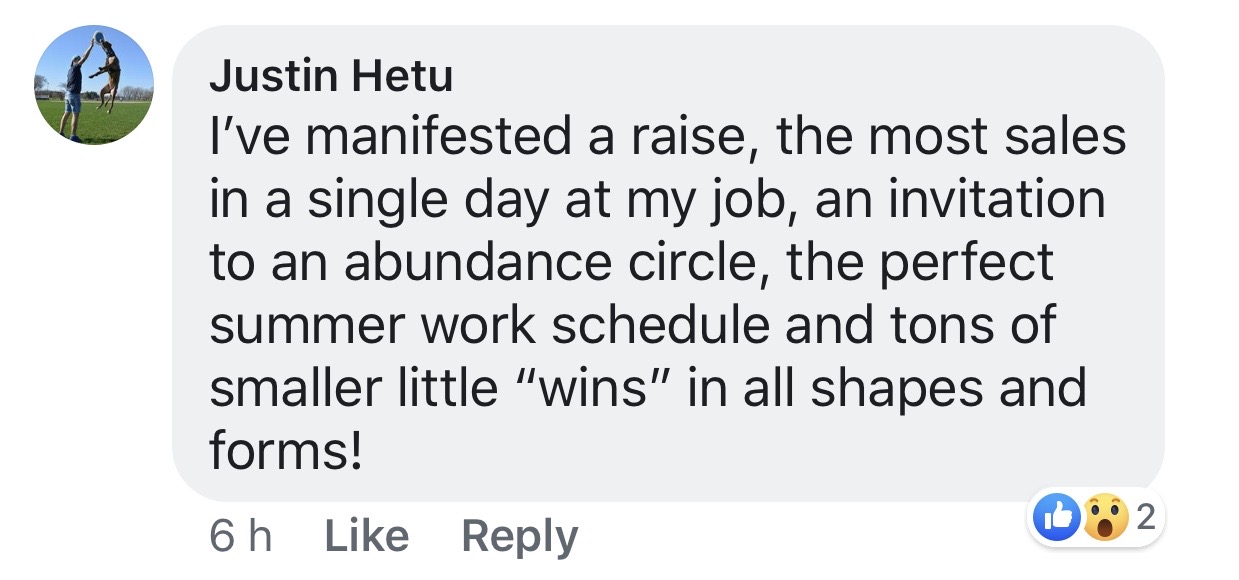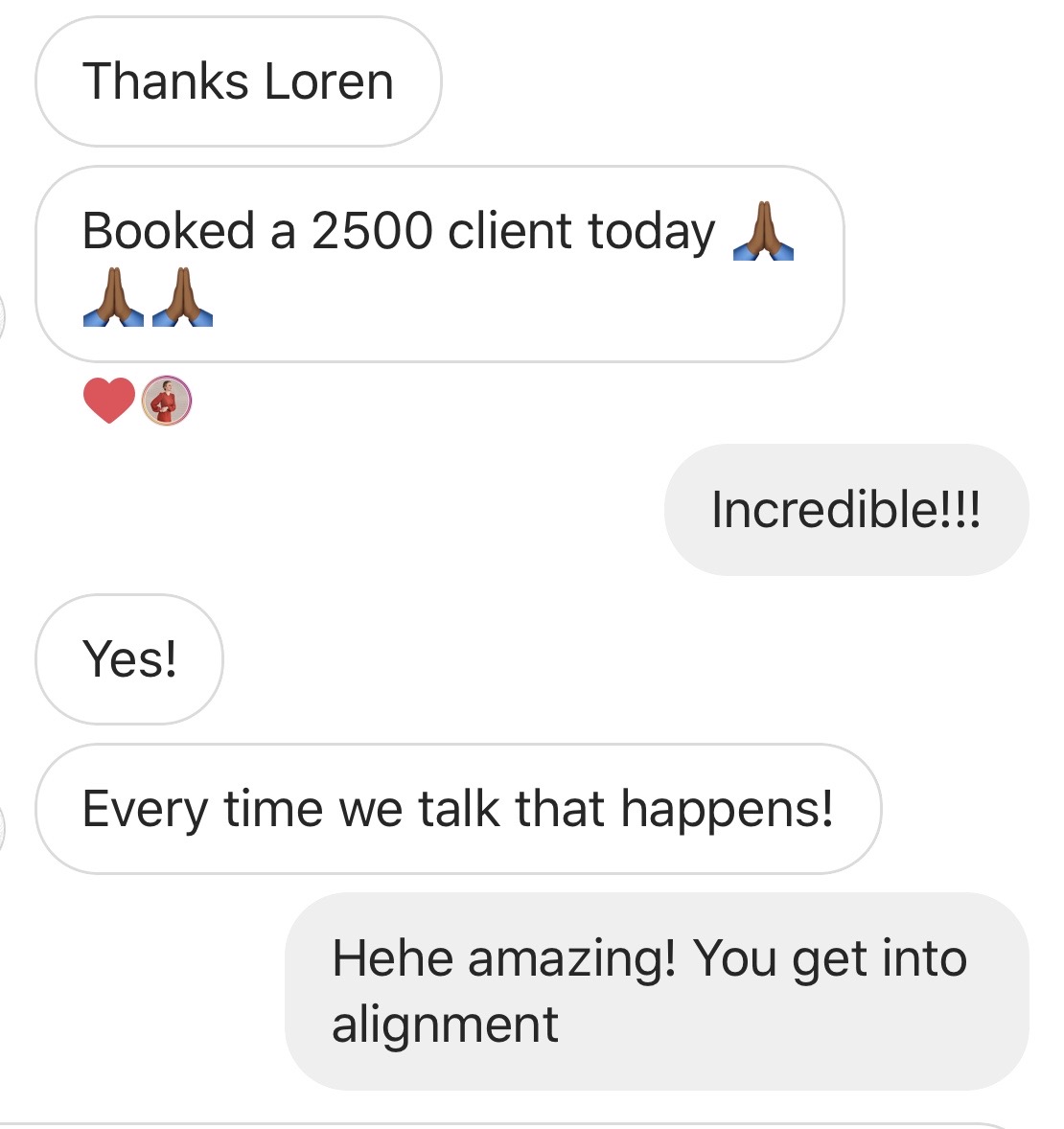 ---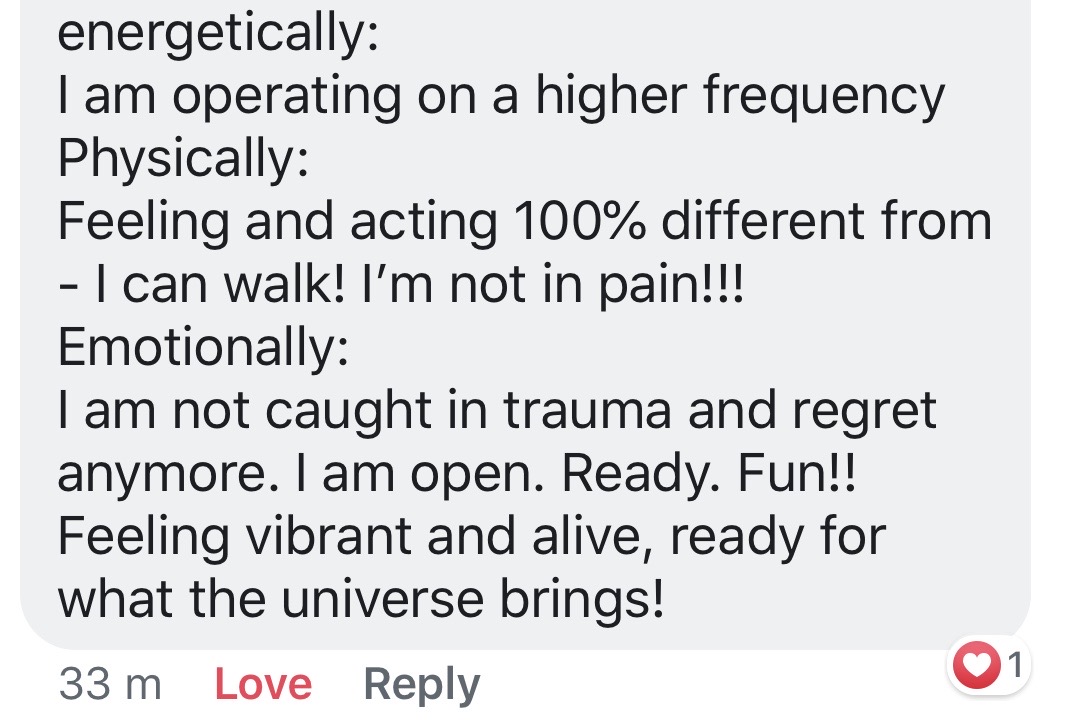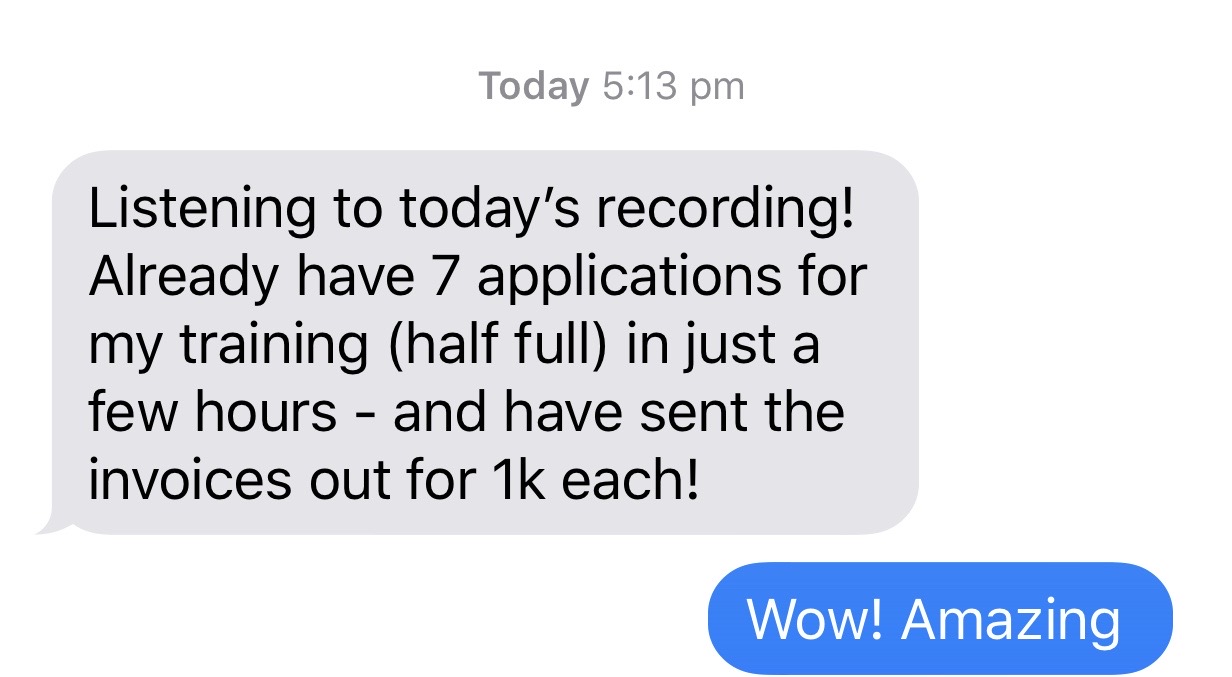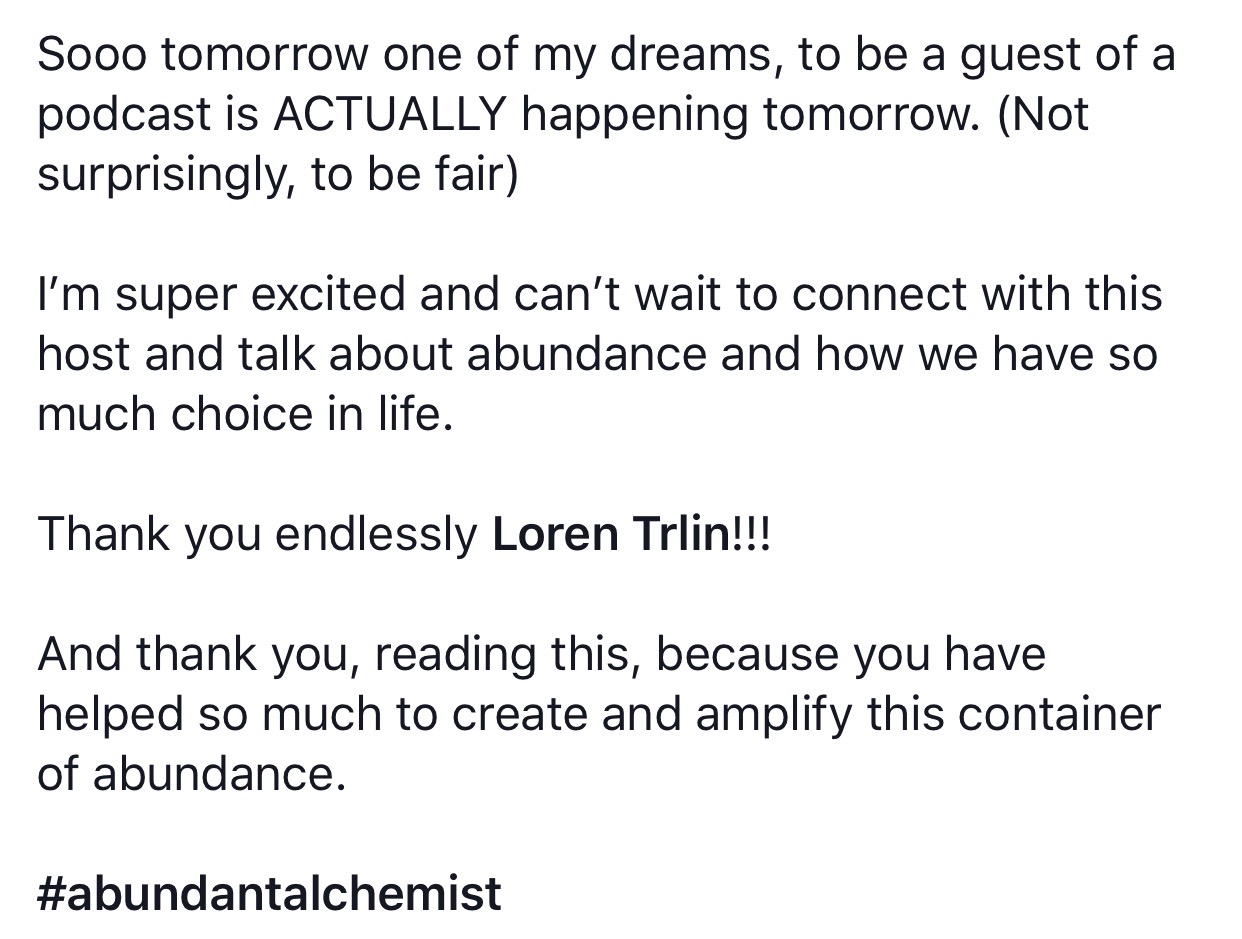 "Absolutely legendary. Loren is a gift to this planet - a true lightworker."
She Makes Things Happen
"Working with Loren opened a whole new portal in my brain.
I was in my first year of business when I started working with her and honestly, I was at a stage where I was feeling lonely and confused.
I was starting a bunch of different things but I was not sure what steps to take and what to do next.
Loren was able to provide clarity, direction and she opened up different dimensions to what I could accomplish in my life.
I started working with Loren in October and by November, I'd signed on my first coaching client. She makes things happen.
She has held my hand and guided me.
She has pushed me to become a better person.
The way Loren motivates and pushes you is unlike anything I've ever seen.
She's not easy and I appreciate that.
She is very on the ball and ready to kick butt and get you in shape to be a million dollar coach!" - Jake
...
Before working with her, I didn't see the value in myself and the work I was doing.
"When Loren and I started working together, I had a lot of uncertainty around my purpose and calling. I had an idea in my head but I needed some guidance as to what it would look like and how I would do it.
I felt like I had a bigger calling than my full-time job but I didn't know what to do.
I felt unfulfilled and exhausted trying to figure this out on my own.
Working with Loren helped me REALLY increase my confidence in myself and in my business.
Before working with her, I didn't see the value in myself and the work I was doing.
She reiterated that and helped me make those crucial mindset shifts which helped me find and work with my ideal clients.  
What I love most about Loren is that there's no B.S.
She's very down-to-earth and structured. She tells you what you should do. Most importantly, she's not afraid to speak her mind but in a very positive way." - Kelly
...
I got THREE life coaching calls within the first couple of calls with her!
"I had been working on building my coaching business for the last couple of years. In fact, I was in a mastermind for the last 2 years and while I learned a lot, I wasn't making the kind of traction I should have been making.
The reason I started working with Loren was because she was very confident and clear and she made things, like finding clients, very simple for me.
She helped me believe in myself and the one-on-one attention I got from her was key in helping me get clients.
In fact, I got 3 life coaching clients within the first couple of calls with her!
Loren is really grounded, very generous with her time and she brings a holistic approach to building your business and working with your ideal clients. She simplifies complex processes so you can implement them.
The best part is that she'll meet you where you're at and even though she has an abundant lifestyle, she isn't one of those super flashy coaches you see all around these days."- Nathalie  
...
I made $10k in my first month of business
"If it wasn't for Loren, I never would have considered becoming a consultant because I didn't even know what that really entailed.
It took me one month to launch the business once I decided to go ahead and then only one month to reach $10k! I have never had anything in my life flow so easily - shows what can happen when you're on the right track! Thank you Loren!" - Jaya
...
You've tried it the hard way. Now try it the QUANTUM LEAP way.
With The Abundant Alchemist, you'll master…
The Complete Align-Act-Amplify framework so that you can apply to any area of your life to manifest more abundance and success.
The art and science of manifesting opportunities aligned perfectly with your vision, Zone of Genius and mission.
Little-known manifestation strategies that work wonders for Quantum Leaping into your most Abundant life.
Mindset hacks to overcome abundance blocks, impostor syndrome, fear and burnout.
Reprogramming your subconscious self-limiting beliefs that are stopping you from stepping into the Abundance, Wealth and Opportunities that you deserve.
Tools and strategies that you can use daily to instantly manifest more Abundance in your life
The Mindset principles followed by the Wealthy and Abundant!
The secret to Quantum Leaping into your most Abundant life...that has never been taught anywhere else.
How to manifest 5-figures, 6-figures and beyond into your bank account.
You'll get lifetime access to:
All 8 Modules of the Abundant Alchemist program.
8+ workbooks and guides.
All of the 5-Day challenge recordings.
Access to the exclusive 5-Day Abundance Challenge Online Community.
Any updates or revisions to the Abundant Alchemist over the next 12 months.
Abundant Alchemist bonuses including the Modern Alchemist and Life Purpose Program.
"How is this different from other manifestation trainings?" Answers to this and other questions...
Send us an email with any queries and a team member will get back to you, or alternatively, see the most frequently asked questions below.
Since you've read till here, I want you to take a minute and imagine...
How wonderful you'll feel when…
You wake up every morning with a renewed sense of purpose, clarity and abundance. You know exactly what you'll be working on and how you'll be moving ahead.
You'll manifest opportunities, people and abundance with ease. It feels so easy and fun.
How calm and relaxed you'll be when…
You hang out with your family and friends, all laughing and happy over dinner and wine. You're no longer from a scarcity mindset. You're fully present living your most abundant life!
Your partner and you are no longer squabbling about money or scarcity because you're living from a place of Unlimited Abundance.
How successful and in control you'll feel when…
You chat with your accountant and he tells you that you're on track to make $200,000 or more this year.
You tell your partner how the long overdue vacation to Mexico will be a reality this September. You're taking the family and your Abundance Mindset has helped pay for it!
You look forward to sharing your new Mindset and learnings with friends and family and the incredible stories of transformation continue to amaze them.
The truth is… there's NO point doing life the hard way.
Remember, the wealthy keep getting wealthier and wealthier and we have access to unlimited abundance and opportunity in this day and age.
There's room for everyone to grow and reach their full potential, exceeding their goals beyond their wildest dreams.
You came here to show others that it is possible to live an extraordinary life.
It's time you made the decision to change your life from struggling and scarcity to succeeding and thriving.
It's time you enjoy a slice of that Infinite Abundance pie as you change lives and watch your wealth and abundance expand in all areas of your life.
It's time to finally have the courage, clarity and confidence to know it will ALL be incredible...beyond what you can even imagine today.
Here's what I know for certain, my friend…
This is your time to step up and take control of your destiny.
You deserve the kinda life and abundance that will get you to leap out of bed in the morning.
As I see it, whether you join us for The Abundant Alchemist or not, you will still have that deep desire to live your purpose and serve those who need your brilliance.
My only question is: Why not do that AND experience all of the abundance life can offer you?
Let me show you how...
Two easy investment options with monthly payments starting at...
---
Standard
USD $397
2 MONTHLY PAYMENTS OF $397
Full Access to the 8-Week Abundant Alchemist Program
Access to the 5-Day Live Challenge Recordings
Access to the Private Abundant Alchemist Online Community
Lifetime Access to the Abundant Alchemist Program
BONUS: Emotion Clearing Series
BONUS: The Modern Alchemist Meditation Series
BONUS: Levels of Consciousness Training
BONUS: Masculine & Feminine Energy Trainings
BONUS: Purpose Program Online Course
---
NOTE: 8-Weeks of calls will be drip-fed each week. Bonuses are made available after 10 weeks.
Lifetime Unlimited Access. 100% Satisfaction Guaranteed.