Ready to unlock your Purpose?
Understanding your 'why' is fundamental to your progress, not just in business, but in your day-to-day life.
It's why I've designed a coaching program that combines workbooks with mindset coaching and other tools and strategies to help you to discover your purpose and transform your life.
In 8 short weeks you'll have clarity around your vision, your values, your zone of genius, your purpose and your strategy for living your purpose. With this foundational knowledge, you can finally design your goals and your personal definition of success.
I work with life coaching clients in Los Angeles, New York, Sydney, Melbourne and beyond.
READ MORE
Curious to learn more? Life Coaching Los Angeles
Book a call now and we'll put together your 5-step plan for designing a Purposeful life with of the best life coaches in Los Angeles.
GET STARTED
The 1:1 Life Coaching & Life Purpose Program
Reap the rewards of a meticulously designed 8-week program, with 8 specific focus areas:
Life Coaches Los Angeles
Why your purpose matters
I'm a "Why" specialist, Los Angeles life coach, business coach and holistic entrepreneur and I've spent hundreds of hours unlocking purpose with my clients
Whether you're in search of your "Why", changing careers or building a new business, I'm beyond excited to share with you the exact tools and strategies that I have used to quit my job as a lawyer, launch 4 businesses and find my Life Purpose.
Over the past 7 years I've been on a journey of self-discovery. I've overcome tragedy, quit a lucrative career and have launched 5 businesses in that time. I've also spent a large amount of time and money experimenting with all the ways in which we can unlock the potential held in our mind, our body and our soul. I'm here to help you get clarity and confidence around who you truly are.
I know it is possible to live a meaningful life to its highest potential and still be successful.
It all begins with Purpose.
START NOW
Design Your Own Purpose
Start now with a strategy call and start living your life with purpose.
BOOK NOW
Client Love

Without a doubt, Loren's Purpose Program is one of the best investments that I have made on myself.
I was focusing my time and energy in the wrong areas, it wasn't until I decided to work with Loren and it was honestly life changing for me.
Loren made sure I felt supported and validated.
Now I have a guiding compass.
I have a clear plan for taking small steps to where I want to go and what I want to achieve.
This is not a program where you're being forced to be someone you're not –  INSTEAD – discover what has always been and has been overlooked.
I honestly feel so grateful for her and her program.
I would recommend this program to anyone who is ready to get clear of their purpose, because once you know what that is for you – it really opens up more doors and opportunities to start saying yes to the right things that are going to lead you down a path that will inspire you.
Ai-Mei Nguyen 

Completing the Purpose Program was an eye-opening experience that really helped to narrow down the main areas I need to focus on in life to live my Purpose. Loren's inspiring energy is infectious and her wise, intuitive guidance is of great value. Definitely recommend!
Emma, Scientist

Loren has been coaching me for about 2 months and in that time I have gotten to know her as a very professional, proactive and supportive coach. She gave me the freedom to guide the themes of the coaching sessions based on what I needed most at the time. Her coaching sessions were powerful and I felt comfortable sharing my fears, worries and thoughts. I have also learnt some very useful techniques that I can take away with me and use whenever I need to. I feel more grounded now and I have a better understanding of who I am. I was happy with how the sessions went under her guidance and support and would recommend her to anyone.
Charlotte, Teacher

I came to Loren for weekly coaching sessions having just made a move interstate and wanting to take the next big step in my career by launching my own counselling business. Loren is an engaging and passionate coach who possesses a depth of knowledge, self-awareness and consciousness  that was skilfully weaved into each session and used to engage me on a number of levels, in fact this holistic approach to my life & business venture was for me, what made Loren stand out from the coaching crowd.
Our sessions were genuinely insightful and instrumental to the successful launch of my business, providing me with a number of important tools, helping me clarify and focus on short and longer term goals whilst allowing me to deepen my understanding of self and push boundaries I wouldn't have otherwise. A big thank you Loren.
Brooke C., Therapist

Before working with Loren I had done my own personal development work and really loved the new learnings and growth I got from that. However I still felt lack of clarity in my direction and real purpose. I always felt I was destined for greater things but kept getting in my own way. Since working with Loren I've been able to learn strategies on how to really enjoy and love myself more which has helped me to appreciate the journey, be in flow and ultimately have more fun, happiness, understanding, more importantly get out of my own way and just be.
John N., Construction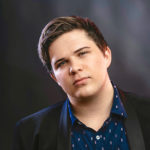 The Purpose Program was exactly what I needed in order to get to the next stage in my journey. Loren's guidance has allowed me to unlock what I'm truly passionate about, and what drives me forward.
Knowing your purpose is foundational to both professional and personal development. 
I would recommend working with Loren to anyone who is looking to live a life they are truly obsessed with.
The Purpose Program challenges you in so many ways and has allowed me to cut years worth of learning by aligning my actions, personal values and ultimate vision with my purpose. 
Having Loren's guidance over the last few months has encouraged me to keep moving forward and allowed me to grow as a person.
Keane, Marketing Expert

I originally enrolled in the program to try and understand what career path would be best suited to me. It was so much more than that. It's lead me to a holistic journey of self discovery. The Purpose Program, along with Loren's expertise, gave me so much to think about. It challenged my train of thought and provided a platform to plan my future. Loren is a very passionate individual. She consistently challenges you to unearth the truth about who you are.
Garth H., Professional

This is a very powerful and life changing experience. I had a very open view when I undertook the Purpose Program because I thought that it would be very hard to arrive to your "Purpose" and I thought that I would really enjoy the journey (and find it helpful) no matter what the result. However with Loren's expertise as well as a lot of self reflection (you need to do your homework) I was pleasantly surprised when we actually arrived to my Purpose!
Throughout the program, I noticed that it was changing the way I constructed my work and personal life: I was learning to cut out the noise and gave myself the confidence and space to live my ideal day, week, month and life. The Purpose Program empowers you to make decisions differently and live the life that you really want.
Loren is very open-minded, a truly great listener and a talented guide and the Program has completely changed the way I construct my lifestyle and how I think of my future.
Victoria S, Finance Professional

Just two months ago I was lost , confused and depressed because I knew I was here for a greater purpose but didn't understand what it was. Loren helped me to understand myself and see my gifts and special traits that would unlock my purpose. She helped me question my beliefs and to understand the road blocks I have within myself and how to overcome them. I know my purpose now. I have direction and motivation for my life , I have short term and long term goals that I didn't have before. During the course I also unlocked and understood what the right career path is for myself as it ties in with my purpose. I'm forever grateful to Loren for helping me uncover everything I have been wanting to understand for years. I feel at peace and I know the reason in which I was brought on this earth for. My purpose is to shift people's consciousness in order to help them feel inner freedom and to find true meaning in their lives. Just as Loren has done for me. Doing the purpose course was one of the best things I have ever done in my life.
Rachael H., Professional

I came to Loren as one big question mark: What am I doing? What *should* I be doing? There were many aspects of building a business that were new to me, and that I had to understand and learn at so many levels. I discovered so many of the answers through our sessions. Loren is smart, sharp, and creative. It feels like she knows exactly what she's doing; She's leading me, in an almost magical way, to build the business of my dreams.
Yanir, Marketing Expert

I found Loren by chance one day. We chatted for a while about family, life, Kinesiology and what direction I was hoping to go in personally and with my business.
I had been thinking of sending my building company and my personal life in a new direction so over a coffee with Loren I decided to engage her as my business coach.
Almost Immediately I felt at ease with Loren and  we struck up a great relationship.
I have been guided by Loren for around six months now and couldn't be happier. She really is one in a million!
Paul Malynn, Luxury Builder
Before I met Loren I had explored the option of working with a Business Coach many times and never seemed to find the right one. One night I felt like I had hit a wall in my business and that it just wasn't reaching its full potential. I went on the search again and luckily I found Loren's fresh inspirational website that instantly spoke to me. Very selective about who I wanted to work with, after speaking with Loren I knew it would be a good fit. In 5 months from working with Loren she has challenged and shaped me and my business more than I could ever have imagined. Everything in my life has shifted and I am far better for it. She has guided me through all of the ups and downs and after every single interaction I feel more alive, inspired and ready to make a difference in this world. I couldn't recommend Loren more highly enough.
Eva Kaszycki, Events Planner & Thought Leader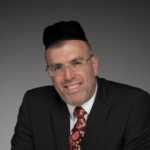 My name is David Toledano and I am a Marriage and Relationship expert for the past 30 years. I started to work with Loren Trlin as my personal Business Coach and I am truly amazed by the incredible deep understating and power to truly make sure I get the results desired as fast as possible and as great as possible. Working with Loren gives me the space of safety, trust and the ultimate level of professionalism. Most of all she truly cares for my success.
Loren is a brilliant coach, she has an enormous knowledge and deep wisdom in business coaching and when I set the goals with her she makes sure I drive all the way to my results.
I am very very happy working with Loren and I am highly recommending working with her if what you truly wish is to celebrate powerful results.
David Toledano, Relationship Expert
Lauren has high degrees of empathy and professionalism paired with a witty mind and, while guiding me through the program in a goal-oriented and transparent manner, she still managed to surprise me in the end when my purpose suddenly clearly materialised out of the work we have done together.
Anna, Sydney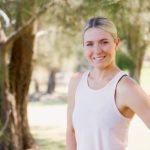 The Purpose Program was a wonderfully challenging experience. To have someone like Lauren push you and question some of your simplest answers is such a rewarding process. It teaches you so much about yourself and the potential you have. I love that their are no boundaries to right or wrong, life is what you make it so why not make it an purposeful and epic one!
Haylee C, Sydney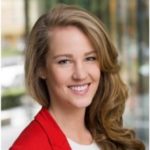 The progress made in each session was huge, and I came away feeling so accomplished and more focussed. The mini homework tasks to complete each week allowed me to build on what was highlighted in the sessions.
Each week I felt I had more and more clarity and I understood the way I had to adapt my thinking. Having gone through the program and now reflecting back on it, it was a fabulous Program to kick start my journey and can now put some of these ideas into action.
Jessica G, Sydney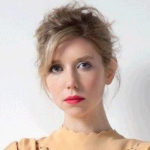 I learnt a lot about myself by undertaking the purpose program. The process helped me unearth and articulate traits and areas about myself that I really care about. It's provided a foundation that I can always come back to when I'm faced with choices and possible opportunities. Lauren has an ability to draw things out of you and is able to connect the dots to help build a concise yet deep understanding of your personal purpose, your values and your vision.
Monica W, Sydney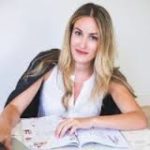 Moving country to chase your career dreams can feel out of reach at times.
Having Lauren as my coach has been invaluable in helping me identify the right opportunities. It has also helped me invest my time with clear intentions.
Nadia S, San Francisco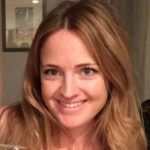 I've found Lauren's coaching to be extremely helpful over the last 12 months whilst I ventured into entrepreneurship and developed a better understanding of myself and what drives me.
I'd recommend working with Lauren if you are keen to increase your self-awareness and define your  definition of success.
Abby P, Perth

Lauren has been a perfect coach so far. She took the time to understand my needs and pain points so we could establish a clear plan together for my startup to succeed. I feel much more confident now in organising my tasks and agenda. This has impacted my personal life in a positive way.
Greg V, Sydney
Find your Purpose. Unlock real Success.
Start now with a strategy call and start living your life with purpose.
BOOK NOW