Ready to uplevel your success?
---
---
The Purpose & Profit Program
The 5-step method to clarifying your vision, unlocking your purpose and designing your strategic plan for business success.
For entrepreneurs, coaches and consultants that want to live their purpose, uplevel their business success and create impact on scale.
---
Right now, you're desperate to find REAL happiness and success in your life and your business BUT….
You are OVERWHELMED and at a crossroads in your life.
You want CLARITY around your next steps in your business.
You're TIRED of watching other people achieving awesome results in their business and you want to replicate that success for yourself.
You want to take your life and business to the NEXT LEVEL but don't know how.
You know you are DESTINED for MORE but don't know where to begin.
You find yourself thinking…
Am I even capable of being successful?
It is possible to be really happy?
Is it possible to have what I want in life and business without sacrificing my values and my integrity? 
YOUR CURRENT STRATEGY ISN'T WORKING AND SOMETHING NEEDS TO CHANGE.
Going about life and business the HARD way is exhausting and trying to figure out your path will leave you feeling UNMOTIVATED, DEPLETED and BURNOUT.
There is an easier way to climb your path to business SUCCESS in a way that ACTUALLY feels good...
I've developed a step-by-step methodology that allows you to ALIGN with your Genius so that you can DO less with MORE impact, MORE happiness and MORE business success. The core of that process is PURPOSE. Truly.
Your VISION and PURPOSE isn't just WOO WOO speak that's "another thing" to focus on. Your WHY is actually THE ONLY thing to focus on.
ENROLL NOW
Listen, I know a lot of business coaches are yelling in your face about "hustle and sales and blah blah blah", generating leads, smashing through goals and creating your success.
When it comes to sharing their tips and business training with you….what do they do?!
They tell you to figure out your vision and your WHY!
STOP FOCUSING ON THE GOALS AND PATHS THAT DON'T MATTER AND GO "ALL IN" BY ALIGNING YOURSELF WITH YOUR MISSION AND PURPOSE.
The best part is, you'll start seeing the results in your business almost immediately when you start aligning with your purpose. Opportunities and abundance will begin to FLOW and you will magnetise your ideal client with ease.
The Purpose Program is a 6-module program that teaches you the "specific" steps to designing a roadmap for your business aligned with your vision, genius and purpose.
You will learn exactly how to:
Uncover your purpose and design a purpose blueprint for your most incredible life.
Avoid the common pitfalls that cause most people to fall out of love with their business.
Uncover your Vision for your life and business and your core driving Values.
Tap into and maximise your competitive advantage - Your Zone of Genius.
Acquire actionable tools and skills that you need to stay aligned with your vision and purpose.
Have complete clarity and confidence in your next business or life steps. 
Set effective goals aligned with your genius that will increase your business success.
Manifest new opportunities in your business and life that could only have dreamed of before.
YOUR BEST BUSINESS IS OUT THERE...YOU JUST NEED TO STEP INTO YOUR PURPOSE.
The 6-module Purpose Program shows you exactly how to design a business that you're going to be deeply in love with for many years.
EVEN if you have struggled to figure this out on your own.
EVEN if you don't have the dream business you want yet.
EVEN if you don't have the clients or the work you want yet.
EVEN if you haven't seen the abundance and wealth you want yet.
EVEN if people have told you that's it not possible (HINT: it's possible!)
Tap into your Genius. Unlock your Purpose. Grow your Profit.
...and get a lot of strategic guidance along the way.
Let me ask you a question...
WHEN WAS THE LAST TIME YOU FELT TRULY CONTENT IN YOUR LIFE AND YOUR BUSINESS?
If you are…
….TIRED of listening to crazy workaholics telling you to hustle harder, go faster and do more
…. SICK of sleepless nights worrying about what your next business move is or where money is going to come from
...and DESPERATE to start living a life of meaning and purpose.
….then The Purpose & Profit Program is perfect for you.
WILL THIS WORK FOR ME? (great question)
This course is designed for open, committed and dedicated people looking to uplevel their business and personal success and step into their true potential.
Our students include:
Coaches + Professionals (lawyers, accountants)
Celebrities looking to increase their impact
Entrepreneurs + Small business owners
Stay-at-home parents + Students
People looking for a new job or a career change
Wantrepreneurs (looking to start a business)
(If you're still not sure The Purpose Program will work for you, just shoot me an email purpose@lorentrlin.com)
45-DAYS (OR LESS) FROM NOW YOU CAN HAVE CLARITY AROUND YOUR VISION, VALUES, GENIUS AND PURPOSE AND A CLEAR BLUEPRINT FOR LIVING YOUR BEST LIFE.
But, MORE importantly, you'll be living a life that FEELS GOOD. Here's what a "FEEL GOOD" life feels like:
…getting out of bed in the morning with CLARITY AND CONFIDENCE around the path that you're heading down.
…feeling deeply CONNECTED with yourself and your loved ones because you're living authentically
...a DEEP SENSE of calm knowing that you're here living the life you're supposed to be living and you're on the right track.
The Purpose Program is an all-in-one approach where you'll learn….
… how to COMMUNICATE your elevator pitch that sets you apart from others.
… how to ATTRACT opportunities and your dream client when you align with your VISION.
… get efficient in your life by discovering what's important to you and what you VALUE
...uplevel your business success when your work aligned with your PURPOSE
….step into greater and greater ABUNDANCE by aligning with your Zone of Genius
.... begin designing a life you're deeply obsessed with by aligning with your PURPOSE
...how to design an effective strategy and goals for the next stage of your business growth
Just because you currently HAVE goals DOESN'T mean you're going to achieve them or that you're going to be successful. Trying to "figure it out" on your own is not a SMART strategy to run.
My students have stepped into their true potential by aligning themselves with their authentic purpose. As a result, they've stepped into more money, more success and more abundance.
...BUT THAT HAS ONLY HAPPENED AS A RESULT OF COMPLETING MY PROGRAM.
They signed up because they TRIED to figure it out the hard way and FAILED. They SUFFERED through months or even years of anxiety, lost opportunities and lost abundance all because they DIDN'T have a step by step system to follow.
You have two choices…
Go about it the hard way, keep wasting time on things that don't work, spend more money in the wrong places and waste your precious life trying to "figure it out" on your own.
Take 45 short days (or less) to implement the exact steps that have worked for me and hundreds of others….and watch your life start to bloom!
The Purpose Program includes proven strategies that have allowed me and my students to deliver REAL success and results in their business and personal lives.
Here's what's included in The Purpose Program ...
Module by Module Breakdown...
Here's what we will be covering over the six modules (click to expand):
BONUSES EXPIRE SOON...SO HURRY!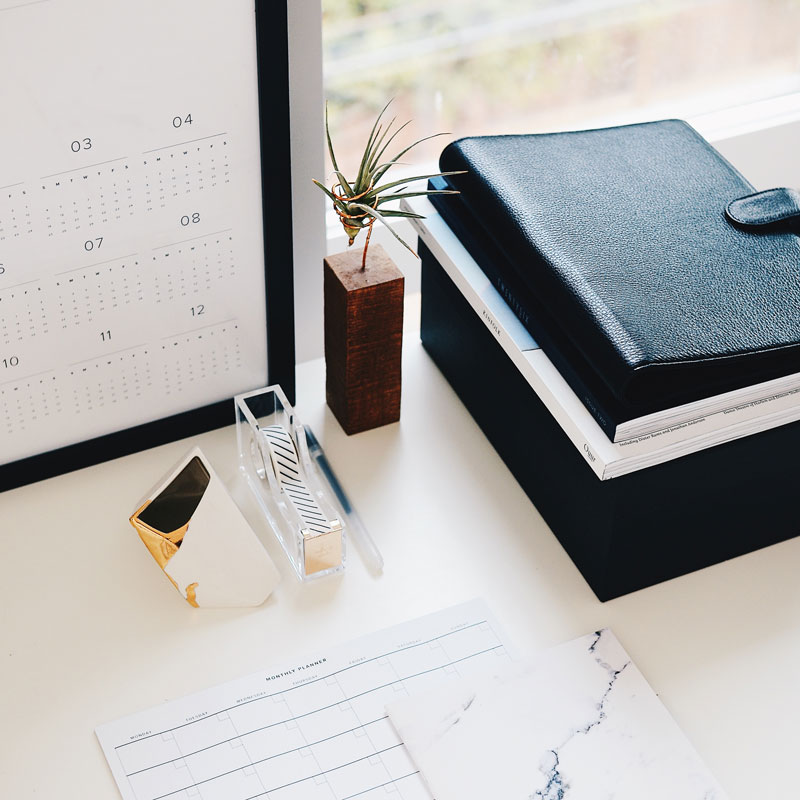 Live Mindset Mastery Training (VALUE $2000)
Live monthly calls with me to help you master your mindset.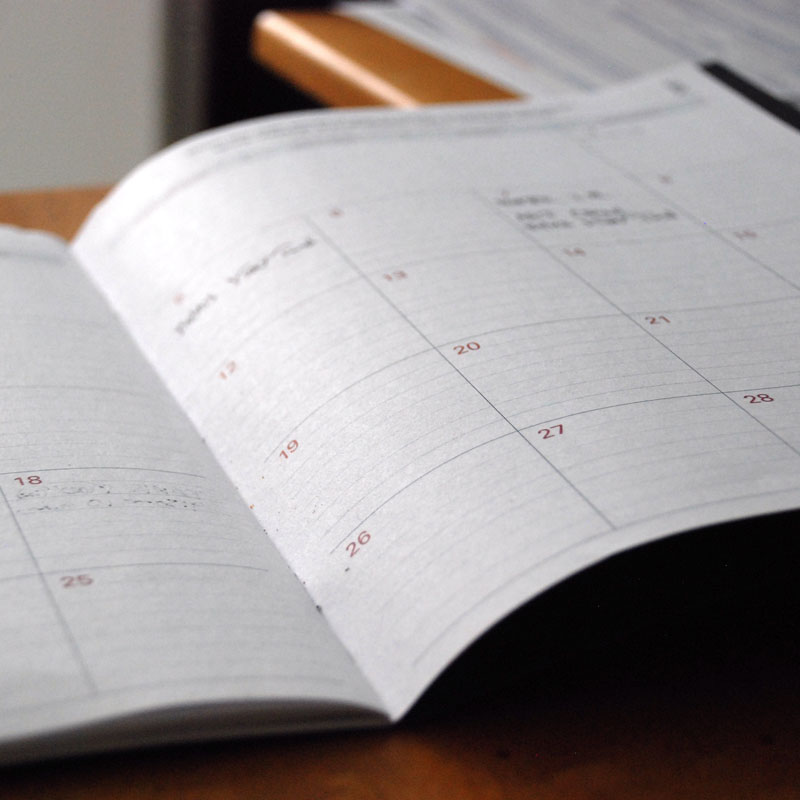 Manifestation Meditations + Daily Domination Planner (VALUE $1000)
Manifestation Meditations in mp3 to help you manifest your dream life and business.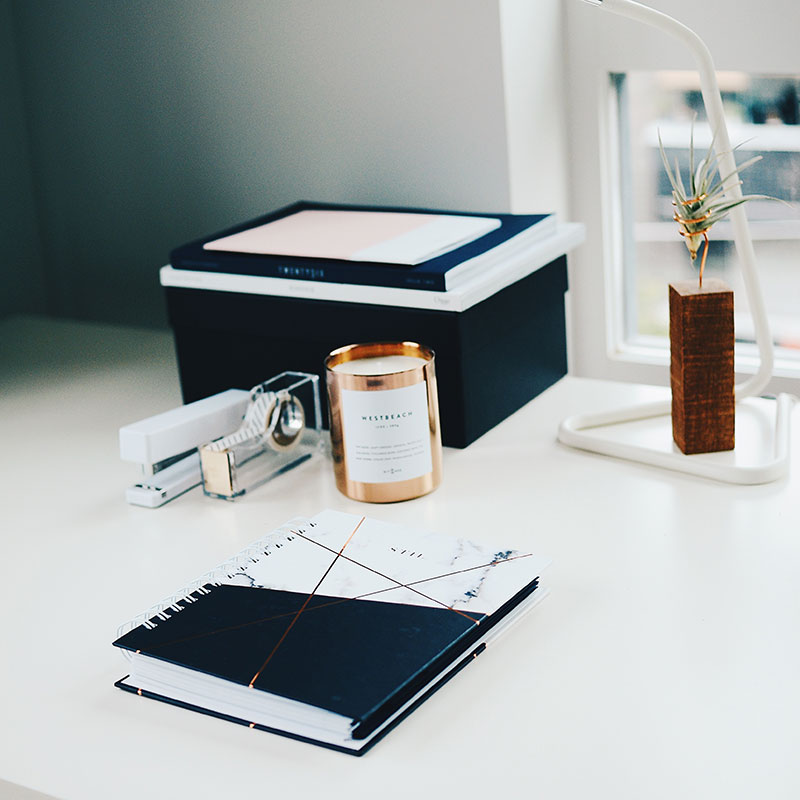 24/7 Course Community (VALUE $1000)
Access to an exclusive community of entrepreneurs and professionals living their highest potential.
---
YOU ALREADY KNOW THAT YOUR CURRENT STRATEGY ISN'T WORKING...SO WHAT YOU ARE YOU GOING TO DO ABOUT IT?
In 45 days (or less) you can have:
A purpose blueprint that you can apply to your life and your business.
You can uncover your Vision for your life and core driving values.
Actionable tools and skills that you need to stay aligned with your vision, mission and purpose.
Confidence in your next business or life steps using your personal roadmap. 
A new dream life that makes you SO happy.
Manifest new opportunities in your business and life that could only have dreamed of before.
...so choose your plan NOW.
CHOOSE YOUR PREFERRED PLAN...
I know you've been telling yourself:
"I just need to work harder...faster...better"
After years of pushing myself to the point of burnout, I've unlocked a simple system for tapping into greater abundance.
...and it starts with Purpose.
(And you won't BELIEVE just how quickly your life will start to change.)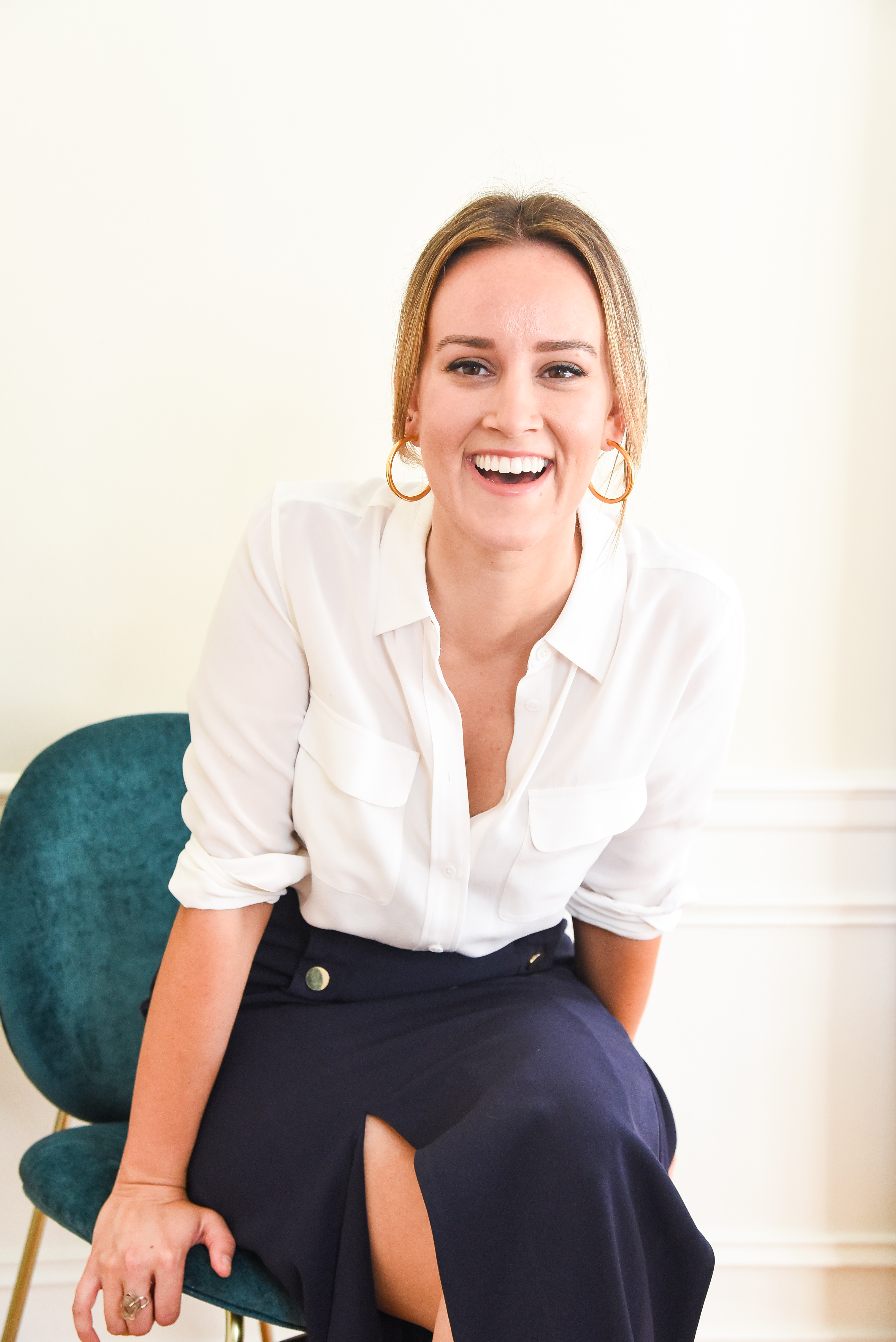 In less than 2 months you're going to know your Purpose & you'll have a new blueprint for success.
You'll get access to 6 coaching modules, 6 workbooks, a Life Purpose Blueprint and bonus materials to help you:
---
CHOOSE YOUR PREFERRED PLAN...
Four years ago, I quit my job as a corporate lawyer and launched a business.
BUT, I had a "slight" problem. I built a business I hated that wasn't making me ANY money.
I'd been so busy trying to escape the corporate job that made me miserable that I started a business that also made me unhappy.
So I took a "life sabbatical" to figure out my life and I started working with coaches.
I was SO EMBARRASSED.
Here I was, an "entrepreneur" that quit her job to follow her dreams and I FELT LIKE A FAILURE.
I just knew that I couldn't start another business and get it WRONG again.
A lot has changed since then.
Now I run a successful 6-figure coaching business, work with incredible clients and connect with a community of 19k people daily. 
I live a life that I'm deeply in love with.
But I'll NEVER the way it felt to have ZERO direction in life.
Since that crisis moment in 2015, I've developed a complete system for designing your most incredible life and business...from the foundation UP and it's NOW available to you for a limited time.
My program, the Purpose & Profit Program, leads you through every single step in this life-transforming process.
Cannot wait to share this journey with you.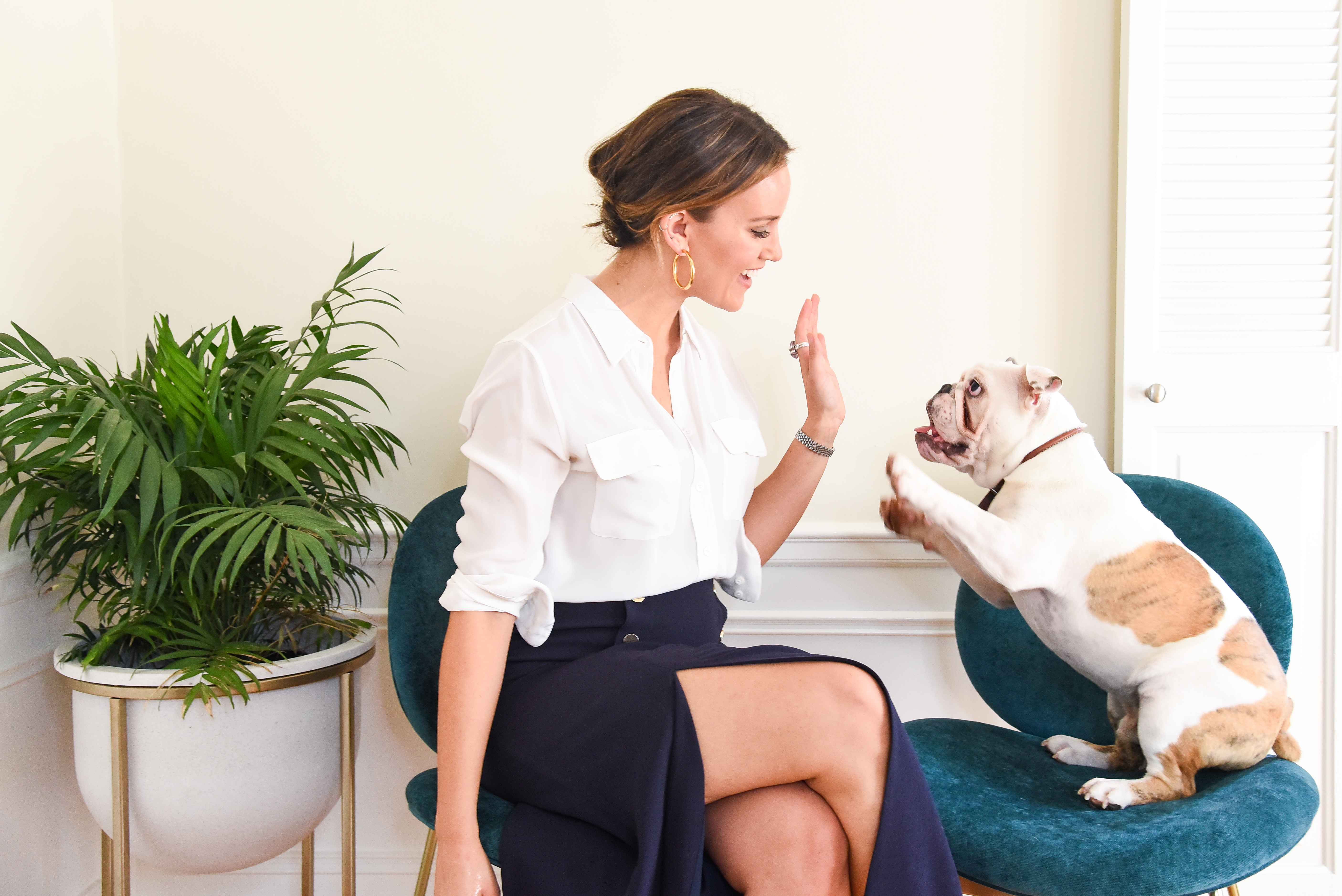 Like everything in life, you'll only get out of this Purpose Program what you put into it. I'm going to guide you through a simple step-by-step process that you can use to get clarity in your life and uncover your mission. I am 100% confident that at the end of this program, you will uncover your purpose.
How do I know? Because I have a 100% success rate working 1:1 with my clients. You put in the work, you will see the results. 
Treat this as an investment in your future you and you will see the dividends and the returns come back to you multiple times over.
That said, I want you to feel amazing about investing in yourself and this Purpose eCourse. That's why I'm offering a complete money-back guarantee. If you purchase the Purpose eCourse, watch all the lessons, complete all workbooks and book a 20-minute call with me to refine your purpose AND you do not have a purpose statement at the end of that process, I will refund your entire purchase price. Simply shoot me an email within 30 days of purchasing your course and I'll organise your refund. (That's how confident I am that you'll uncover your life purpose).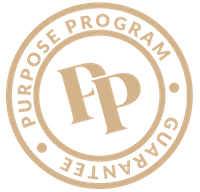 Pick your plan and start transforming your life TODAY!
I'm super excited to share this knowledge with you to help you create the life you truly deserve, I'm giving you the opportunity to enrol in the Purpose Program TODAY at a special price...
I CANNOT WAIT TO SEE YOU IN THE COURSE COMMUNITY, SO GET IN THERE ALREADY!
Send us an email with any queries and a team member will get back to you, or alternatively, see the most frequently asked questions below.