The High Impact Quantum Coach

The Only Coach-Tested 6-Figure Roadmap Designed Specifically for Brilliant Coaches, Healers and Consultants Who Are
Ready to Go from Frustrated and Struggling
to

Thriving and Successful

Without

Spending a single dollar
on

Pointless Marketing, Shiny Sales Funnels or Expensive Software
---
ENROLL HERE NOW
---
Success doesn't have to be STRESSFUL.
---
Let me start by calling out the elephant in the room….
… scaling to 6-figures with your coaching business doesn't have to feel like climbing up Mount Everest with one hand tied behind your back.
Yes.
Six-figure years don't happen overnight but they do happen FAST.
You don't have to spend years sacrificing your sanity over discovery calls that leave you drained and disappointed.
You don't have to give up your weekends to wrangle with a website that brings you nothing but financial grief and anxiety.
You don't have to mumble your way through conversations with friends and family about your flailing coaching business.
Most importantly…
You don't have to look at other successful coaches and wonder,
"Will I ever get there? What IS their secret?"
The reason some coaches seem to slide straight to 6-figure years is not because of some magic pill but because they quantum leap their way to a sustainable, profitable business that makes an easy $10K or more every month.
Quantum leap, my friend, is what YOU experience when you have an error-free, easy-to-follow roadmap that takes you straight from being stuck-in-Sorryville to a thriving, 6-figure business.
Without getting distracted by the next shiny object.
Or feeling overwhelmed, frustrated and lost.
Quantum leaps are what set the winners and achievers apart from those who continue to plod on only to fumble and falter.
No one tells you about the quantum leaps you can make with your business.
Instead, most programs focus on the "busywork":
Build a website, complete with a slick, prop-included photoshoot.
Create complicated sales funnels
Run money-eating Facebook ads
Exhaust yourself writing an eBook
Organize an event!
Not only that…
Most business development programs focus on everyone - product-based business, online educators, service entrepreneurs, and coaches.
When you learn from someone who teaches everyone, you learn… NOTHING.
Your business is not the same as an Etsy store selling handmade soaps.
The coaching you offer is not the same as a graphic designer creating websites.
A cookie-cutter strategy, a one-size-fits-all approach doesn't work when you're looking to go from stuck and frustrated to scaling with confidence and clarity.

You need a proven, coach-tested plan so you can leapfrog your way over all the hurdles and obstacles to create a business that's aligned with your purpose, and built to scale to $100K and above, year in, year out. Continually!   
Coaching is not a hobby for you.
It's what you were meant to do.
Coaching is what lights you up and gives your life purpose and meaning.
Transforming people's lives is your mission and only when you have clients, can you fulfill that mission.
You've waited long enough.
You can't quit that dead end full-time job until your coaching business brings in the money.
You've burned the candle on both ends trying to figure out the missing piece in this puzzle. Hello, adrenal fatigue!
You've battled that inner voice yelling at you to quit and "get a real job" but now you're feeling exhausted and worn down…
It's time for you to go from being an incredible yet struggling coach to being a High-Impact Quantum Coach
A High-Impact Quantum Coach is a coach who has a full pipeline of ideal clients, a clarity of purpose and is aligned perfectly with their big picture goals.
They have an unshakeable belief in themselves.
They know they have the tools and the processes to streamline their business for effortless scale. 
They don't get sucked into playing the comparison game or get distracted by shiny online trends because they have a proven roadmap to help them hit their revenue goals, month after month.
Does that sound like a dream?
Well, it isn't.
You can (and you should!) become an a High-Impact Quantum Coach if you're tired of not knowing what to do to give your business the traction, attention and momentum it so deserves.
How do you become a High-Impact Quantum Coach?
I'm so glad you asked!
I've taken the long route to 6-figure success so YOU can take the short cut!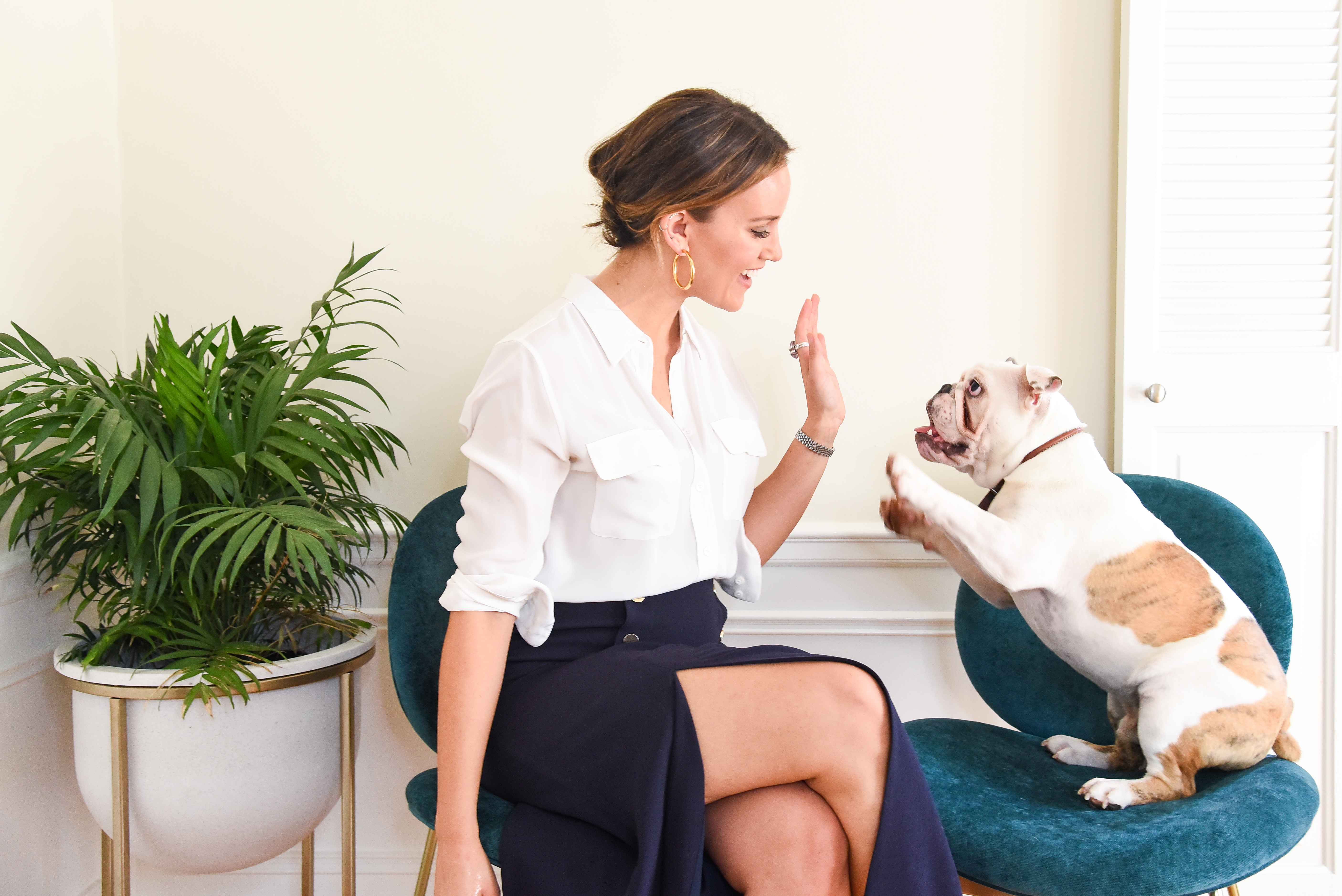 ---
Hi! I'm Loren Trlin, lawyer-turned-business coach.
Yes, this means I have a head for strategy and analysis but I'm guided by my purpose to raise human consciousness on a global level.
That is why…
I'm on a mission to work with the next generation of high-impact coaches who transform people's lives so they can be more conscious, awake and heart-based in how they operate.
There's a deeper reason behind why I feel SO passionately about empowering coaches to step up and shine their brilliance while making money.
At the age of 22 I lost my Dad and that cracked me open.
I realized how fleetingly short life was and it made me question everything.
I started working with a psychologist and realized the impact coaches and therapists had on the human race.
All my life I played by the rules and then I realized... you need to create your own rules.
I studied law and was a lawyer for 3 years. Was I happy? Heck, no!
I was anxious, stressed and seriously unhappy.
To add to that, with my Dad's passing, I was involved in the multi-million dollar liquidation of our family's business. This led me to experience the gut-wrenching pain of a failing business.
Yes, I've seen the challenges and the turmoil that takes place when your business doesn't turn out the way you thought it would.
It was only after I realized that continuing to live my life as a lawyer would be a disservice to me and what I'm meant to do…
… that I trained to be a life coach.
The training was incredible BUT…
… it didn't prepare me to run a business.
It taught me to help people.
But it didn't teach me how to REACH those people without feeling like a pushy shoe salesman!
Tapping into my analytical, strategic brain helped me to hire a business coach, test out the strategies he gave me and create a roadmap that took me from $0 to my first $100K in a matter of months.
Note: I didn't say 'overnight' because let's be real…
Growing a 6-figure business takes time.
However, you can drastically shorten that time by avoiding the mistakes I made.
Yes, luckily for you…
I've used my life and business as a guinea pig saving you from some painfully expensive mistakes.
You can use my Quantum Coach Roadmap and avoid any speed bumps and detours on the 6-figure revenue road.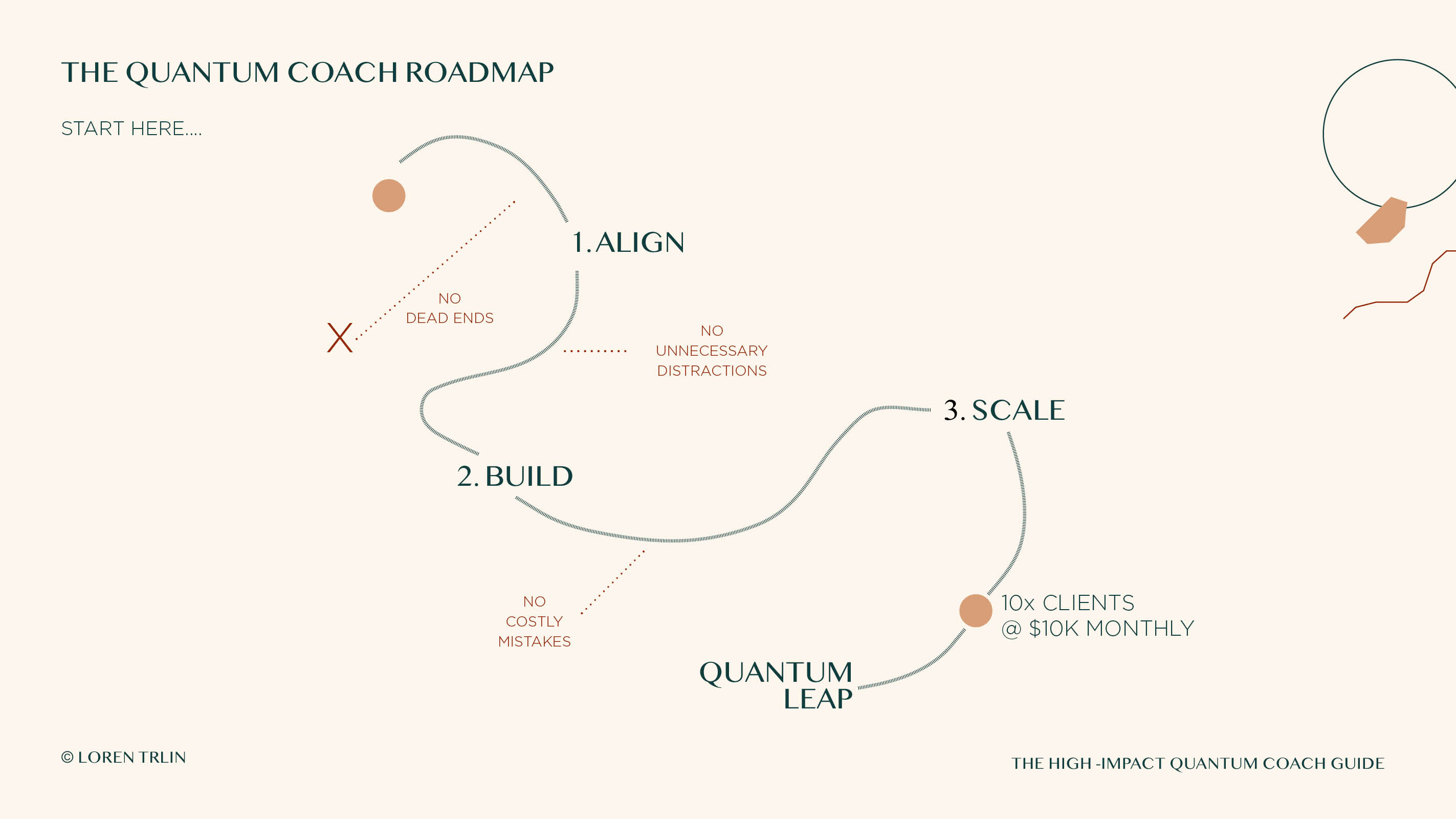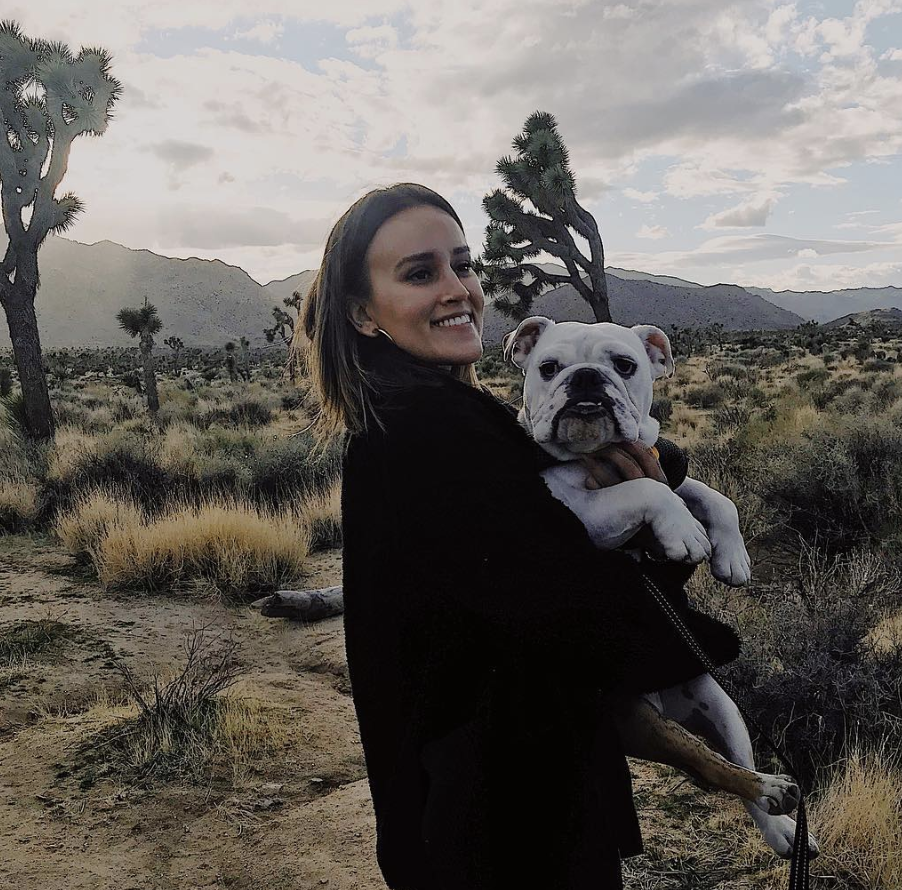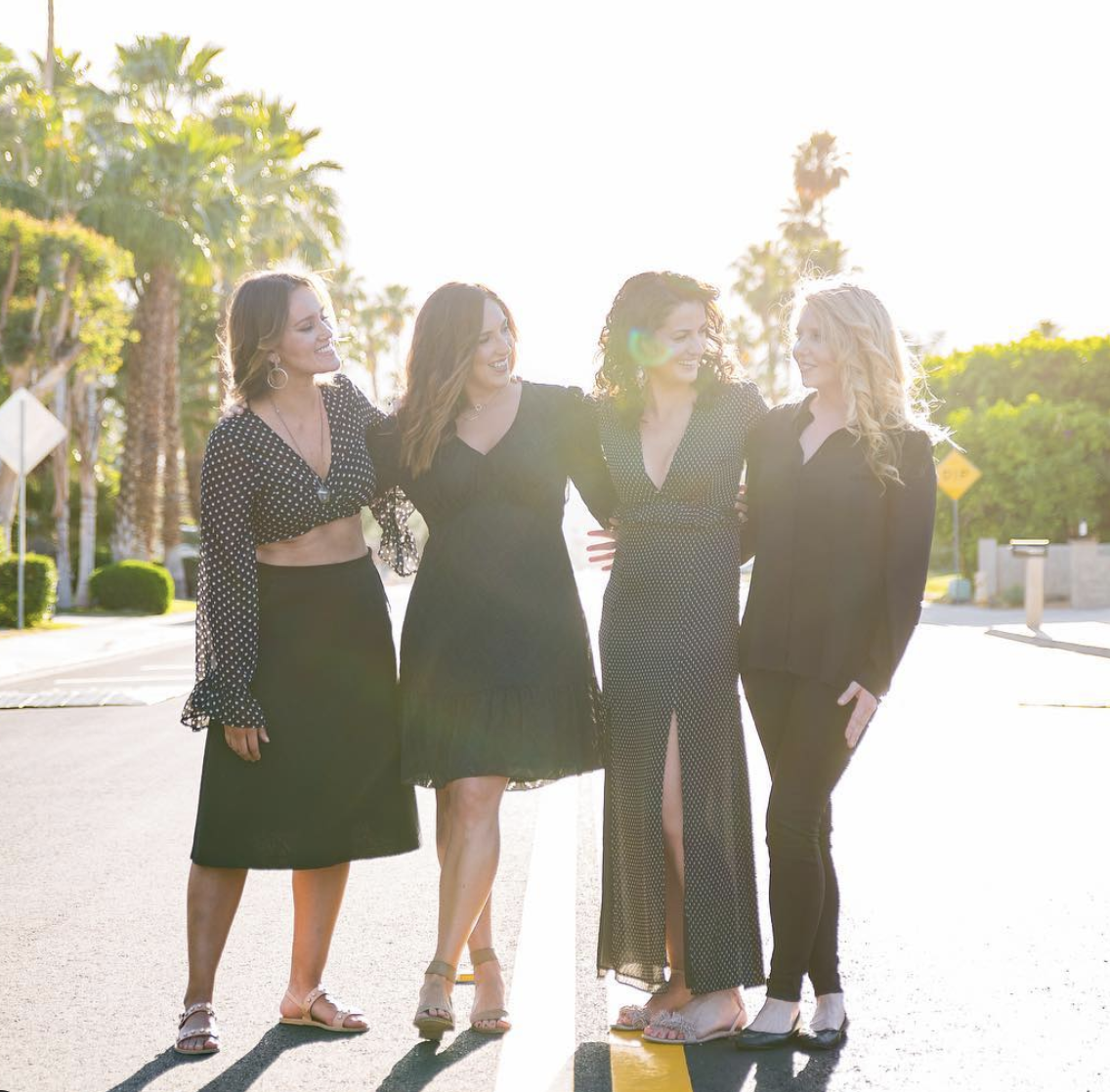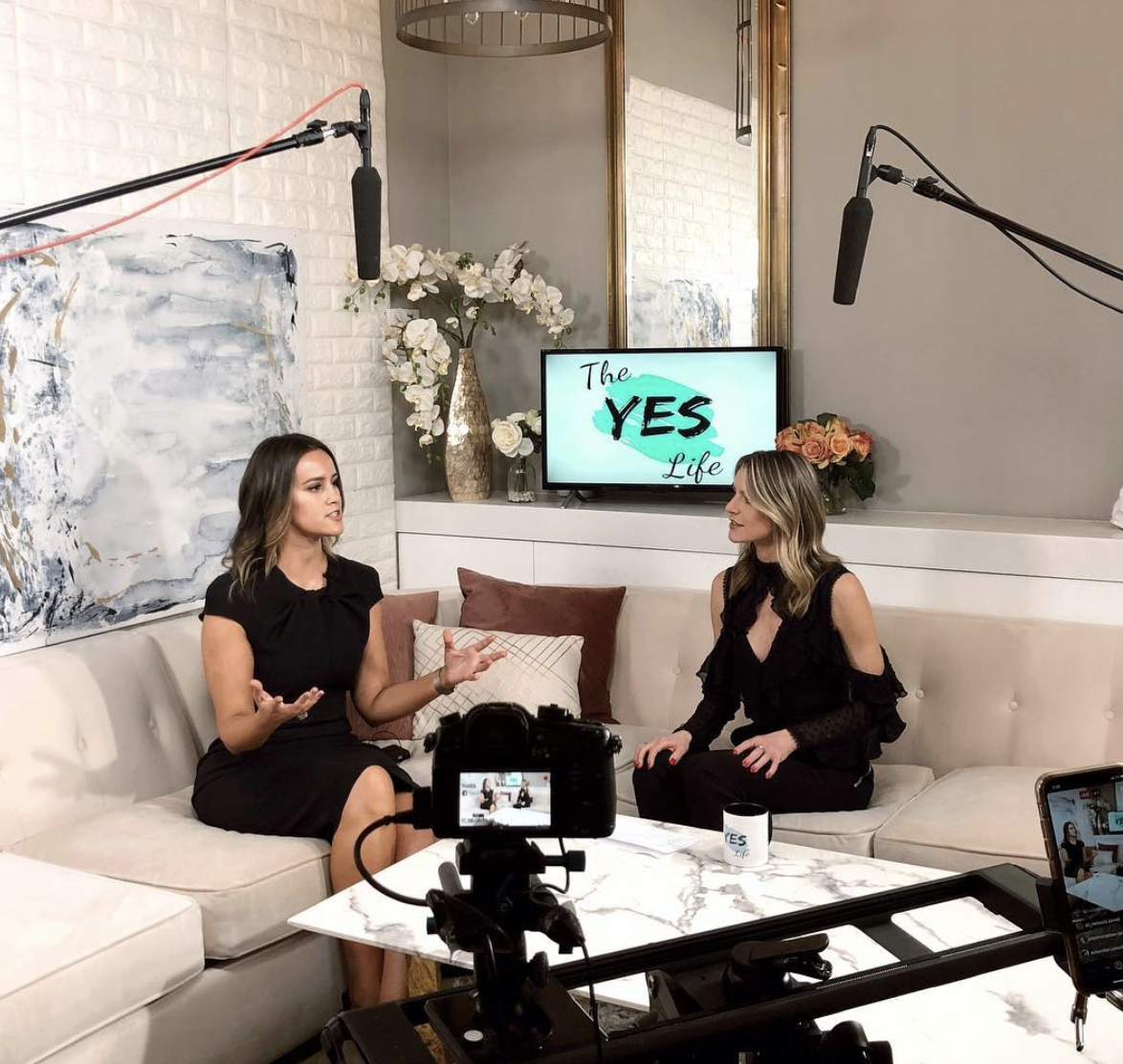 Time with the family and my adorable pup - Fernando! Vacations with friends, plus soaking in the rich and deep peace of mind that comes from knowing that my business is growing, without killing me, with stress.
I know you can experience the same only if you decide to make the shift from struggling and overwhelmed to thriving and in control of your business.
---
How can you flip the switch and become a High-Impact Quantum Coach? In 3 easy steps.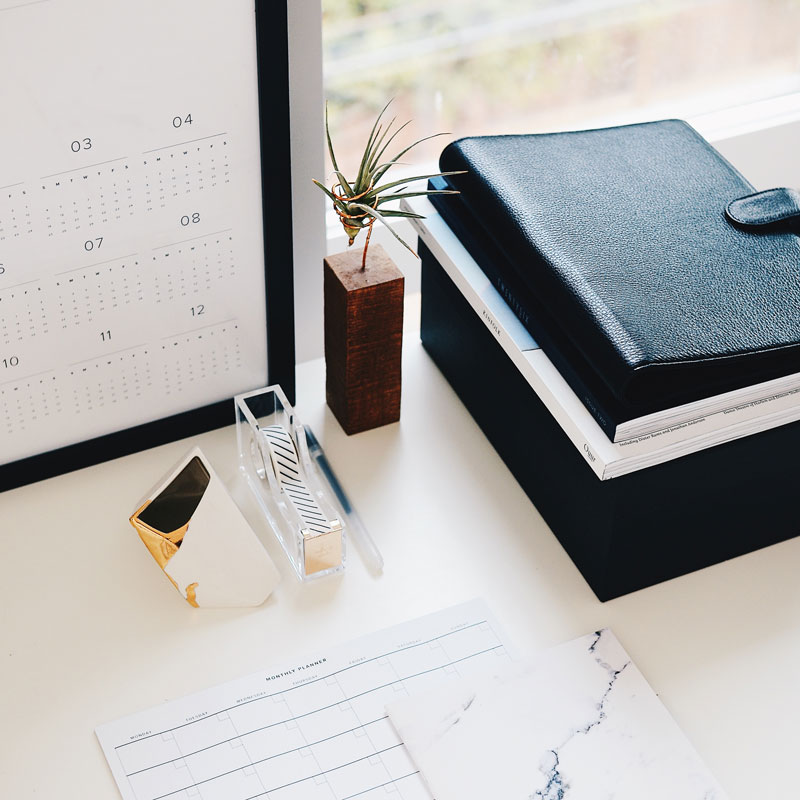 Entry into this exclusive container.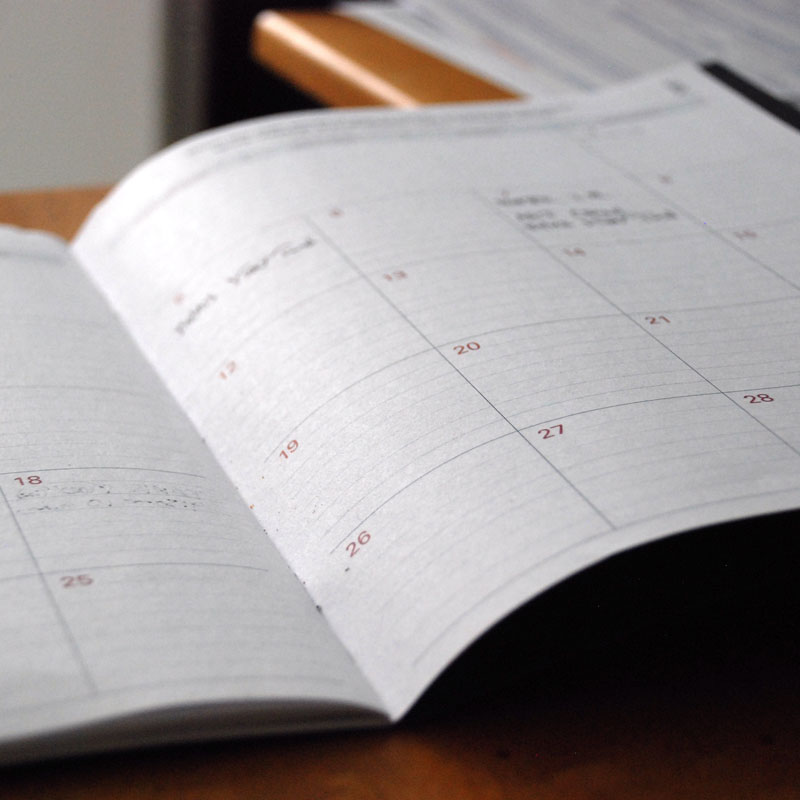 STEP 2: IMPLEMENT AND EXECUTE
Turn up, complete ALL of the trainings, do the work and play full out.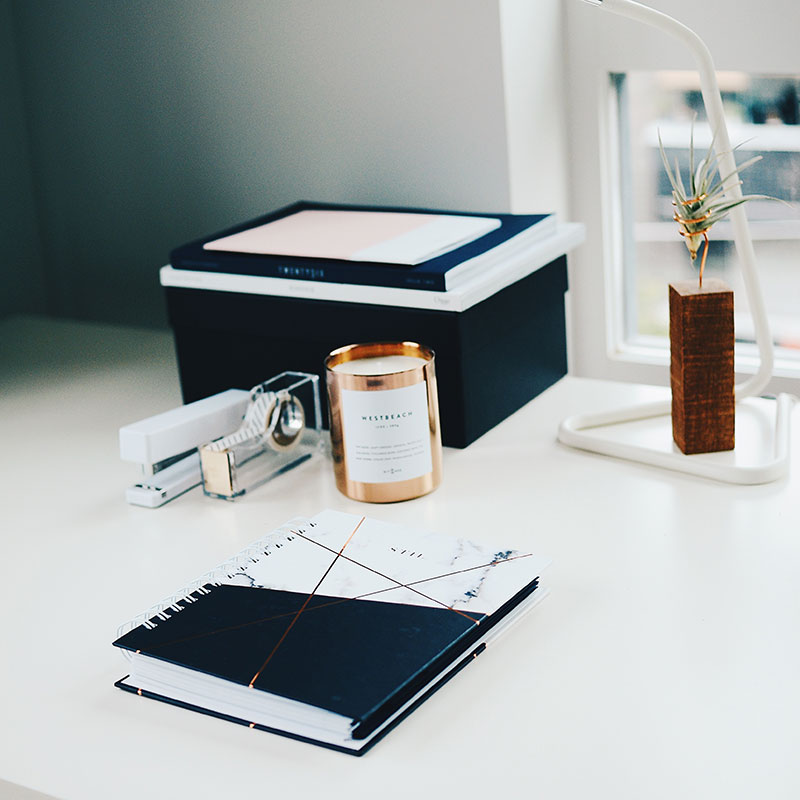 STEP 3: QUANTUM LEAP TO 6-FIGURES
Using the align, build and scale framework.
---
Week 1: Your Mission & Your Offer
In the launchpad, you will experience what it's like to be in perfect alignment with your core mission and calling. You'll identify your vision beyond the vision, your impact goals, your Zone of Genius.
You'll also receive the Millionaire Mindset (Bonus Training).
Week 2: Packaging Your Offer For High Paying Clients
We will take you through our process of creating your Money story so that there are no limits to what you can achieve going forward. And then move on to packaging and pricing your premium offer.
We'll also cover the basics of branding, storytelling AND offline and online lead generation strategies. 
Week 3: Enrolling Your Ideal Clients
This week's focus will be to help you attract your ideal clients. You need systems, processes and mindset shifts and that's exactly what you will get.
Week 4: High Ticket Selling Secrets
You will never find these secrets google or any other sales training. I have personally tested these methods and have enrolled over 1000 clients for my programs. 
Week 5: Gathering Momentum
You will create a 90 Day Success Plan with me along with your cash flow projections and management. This week, I will give you a little sneak peek into my systems and processes. 
Week 6: Gearing up for Bigger Success + Automation
This week is all about setting up Automations so you don't get tied up in basic operations. We want to make sure that you get consistent results. 
Week 7 & Beyond: Growth Frameworks For 6-Figure Years
Now that you already have your systems in place, all you need to do is make sure that the world knows about how awesome your program is. And that will happen once you have strategic growth plans in place.
CHOOSE YOUR PREFERRED PLAN...
Make it Pocket-Friendly with Payment Plans
$ 197
2 x monthly payments
Save Big With Pay-in-Full
Most Popular!
Lifetime Access. 100% Satisfaction Guaranteed.

What does a Quantum Leap with Loren look like?
Click on each module to expand: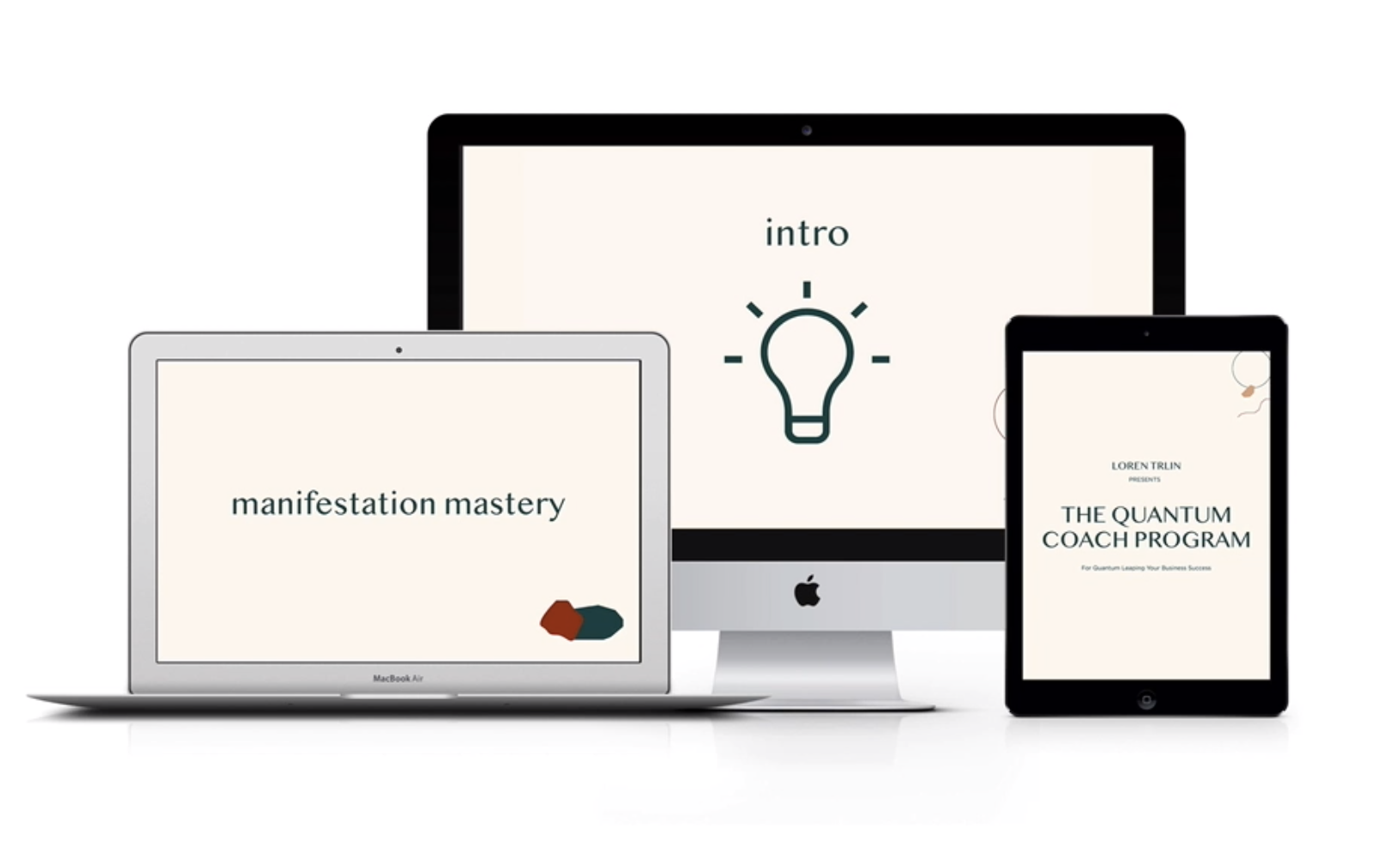 "Loren opens up another portal in your brain!"
She Makes Things Happen
"Working with Loren opened a whole new portal in my brain.
I was in my first year of business when I started working with her and honestly, I was at a stage where I was feeling lonely and confused.
I was starting a bunch of different things but I was not sure what steps to take and what to do next.
Loren was able to provide clarity, direction and she opened up different dimensions to what I could accomplish in my life.
I started working with Loren in October and by November, I'd signed on my first coaching client. She makes things happen.
She has held my hand and guided me.
She has pushed me to become a better person.
The way Loren motivates and pushes you is unlike anything I've ever seen.
She's not easy and I appreciate that.
She is very on the ball and ready to kick butt and get you in shape to be a million dollar coach!" - Jake
...
Before working with her, I didn't see the value in myself and the work I was doing.
"When Loren and I started working together, I had a lot of uncertainty around my purpose and calling. I had an idea in my head but I needed some guidance as to what it would look like and how I would do it.
I felt like I had a bigger calling than my full-time job but I didn't know what to do.
I felt unfulfilled and exhausted trying to figure this out on my own.
Working with Loren helped me REALLY increase my confidence in myself and in my business.
Before working with her, I didn't see the value in myself and the work I was doing.
She reiterated that and helped me make those crucial mindset shifts which helped me find and work with my ideal clients.  
What I love most about Loren is that there's no B.S.
She's very down-to-earth and structured. She tells you what you should do. Most importantly, she's not afraid to speak her mind but in a very positive way." - Kelly
...
I got THREE life coaching calls within the first couple of calls with her!
"I had been working on building my coaching business for the last couple of years. In fact, I was in a mastermind for the last 2 years and while I learned a lot, I wasn't making the kind of traction I should have been making.
The reason I started working with Loren was because she was very confident and clear and she made things, like finding clients, very simple for me.
She helped me believe in myself and the one-on-one attention I got from her was key in helping me get clients.
In fact, I got 3 life coaching clients within the first couple of calls with her!
Loren is really grounded, very generous with her time and she brings a holistic approach to building your business and working with your ideal clients. She simplifies complex processes so you can implement them.
The best part is that she'll meet you where you're at and even though she has an abundant lifestyle, she isn't one of those super flashy coaches you see all around these days."- Nathalie  
...
I made $10k in my first month of business
"If it wasn't for Loren, I never would have considered becoming a consultant because I didn't even know what that really entailed.
It took me one month to launch the business once I decided to go ahead and then only one month to reach $10k! I have never had anything in my life flow so easily - shows what can happen when you're on the right track! Thank you Loren!" - Jaya
...
You've tried it the hard way. Now try it the FAST way.
With The High-Impact Quantum Coach, you'll master…
The Complete Align-Build-Scale framework so you can apply it to your business to scale to $100K and beyond without succumbing to marketing techniques that don't work.
The art and science of creating irresistible offers aligned perfectly with your vision, Zone of Genius and ideal clients.
Little-known lead generation strategies that work wonders for attracting your ideal clients to you.
Mindset hacks to overcome money blocks, impostor syndrome, and burnout.
Reprogramming your subconscious so you know what to do when you feel in a funk or when you hit the upper limit or a brick wall.
Tools, automations, hiring strategies and sales funnels that work seamlessly to help you scale beyond $10K months!
You'll get LIFETIME access to
All 30+ lessons in the Align, Build and Scale Method including any updates and revisions.
All Bonuses including The Manifestation Mastery, Manifestation Training and The High-Conversion Sales Script.
Special invites and discounts to Loren's coaching programs. 
Your Quantum Leap is protected by this safety net
You have a FULL 30 days to give The Quantum Coach program a test drive and see whether or not it is everything that you need to streamline your business and make massive strides with your revenue and growth WITHOUT forking out cash on Facebook ads, funnels and fancy (but unnecessary!) software.
If you've completed all of the modules and feel this isn't the right fit for you, email my team at purpose@lorentrlin.com, show us that you've implemented all of the steps and haven't had ANY results and we'll refund your money. No questions asked.
Taking a quantum leap shouldn't feel scary. It should be exciting and that's exactly what our 100% Satisfaction Guaranteed Safety Net gives you!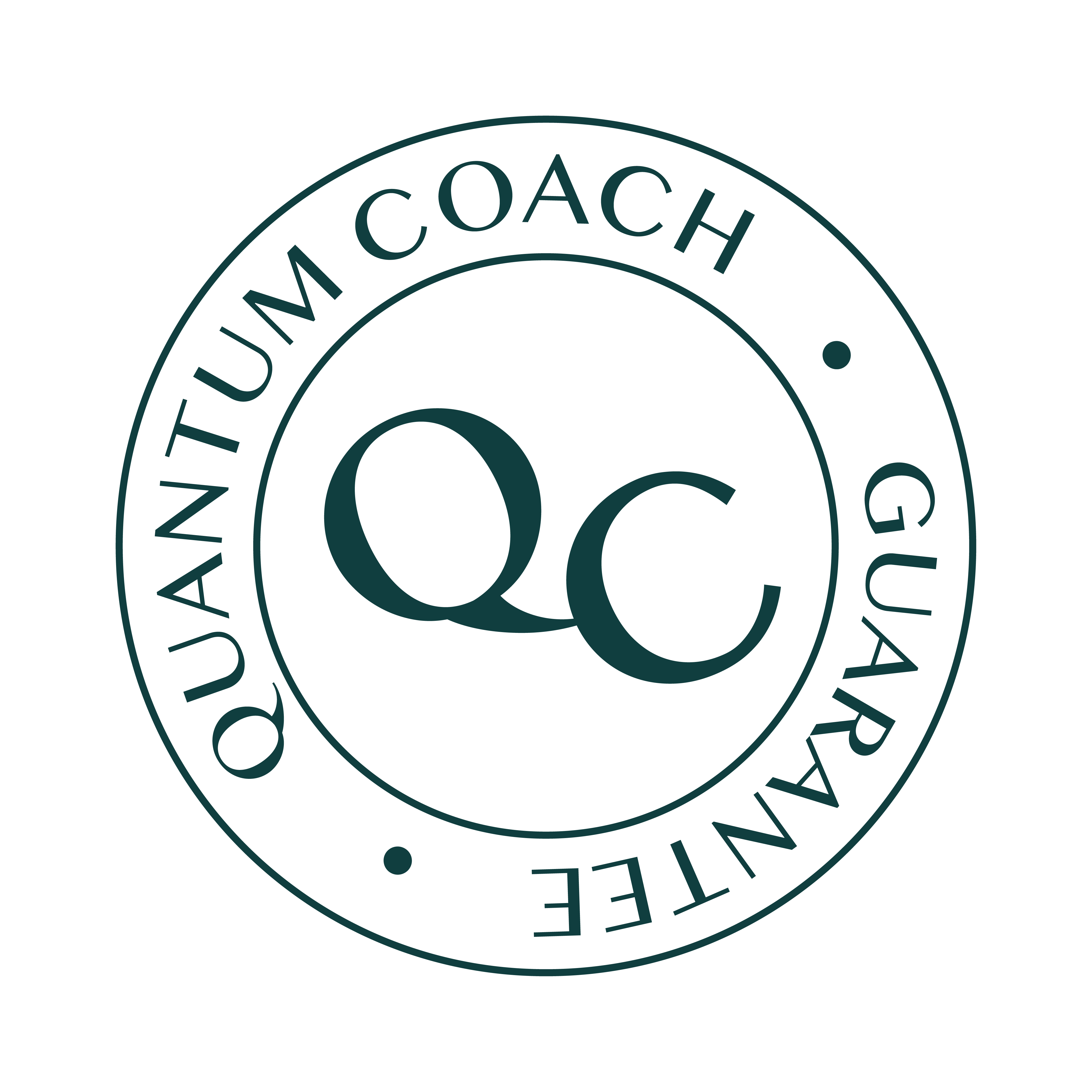 "How is this different from my life coaching training?" Answers to this and other questions...
Send us an email with any queries and a team member will get back to you, or alternatively, see the most frequently asked questions below.
Since you've read till here, I want you to take a minute and imagine...
How wonderful you'll feel when…
You wake up every morning with a renewed sense of purpose and clarity. You know exactly what you'll be working on and how you'll be moving ahead.
You check your email and you see another client's just signed up to work with you! It feels so easy and fun.
How calm and relaxed you'll be when…
You hang out with your family, all laughing and happy at the breakfast table. You're no longer chained to a desk job or your laptop. Your time is your own!
Your partner and you are no longer squabbling about money or time because the results are there for everyone to see.
How successful and in control you'll feel when…
You chat with your accountant and he tells you that you're on track to make $150,000 this year.
You tell your partner how the long overdue vacation to Mexico will be a reality this September. You're taking the family and your business is paying for it!
You look forward to sharing your work with friends and family and the incredible stories of transformation continue to amaze them.
The truth is… there's NO point being a life coach if you don't have clients.
Remember, the life coaching industry is a 1 billion dollar industry. There's room for everyone to grow and reach their full potential, exceeding their goals beyond their wildest dreams.
You're in the business of changing lives.
It's time you made the decision to change your business from struggling and sputtering to succeeding and thriving with a solid framework that has been put to the ultimate test by your fellow coaches.

It's time you enjoy a slice of that billion-dollar pie as you change lives and watch your million dollar business come to life.
It's time to finally have the courage, clarity and confidence to know it will ALL be awesome.
Here's what I know for certain, my fellow coach…
This is your time to step up and take control of the wheel.
You deserve to have a fail-proof business plan that doesn't suck up every second of your time.
As I see it, whether you join us for The Quantum Coach or not, you will still have that deep desire to live your purpose and serve those who need your brilliance.
My only question is: Why not do that AND get paid well for it?
Let me show you how...
CHOOSE YOUR PREFERRED PLAN...
Make it Pocket-Friendly with Payment Plans
$ 197
2 x monthly payments
Save Big With Pay-in-Full
Most Popular!
Lifetime Access. 100% Satisfaction Guaranteed.