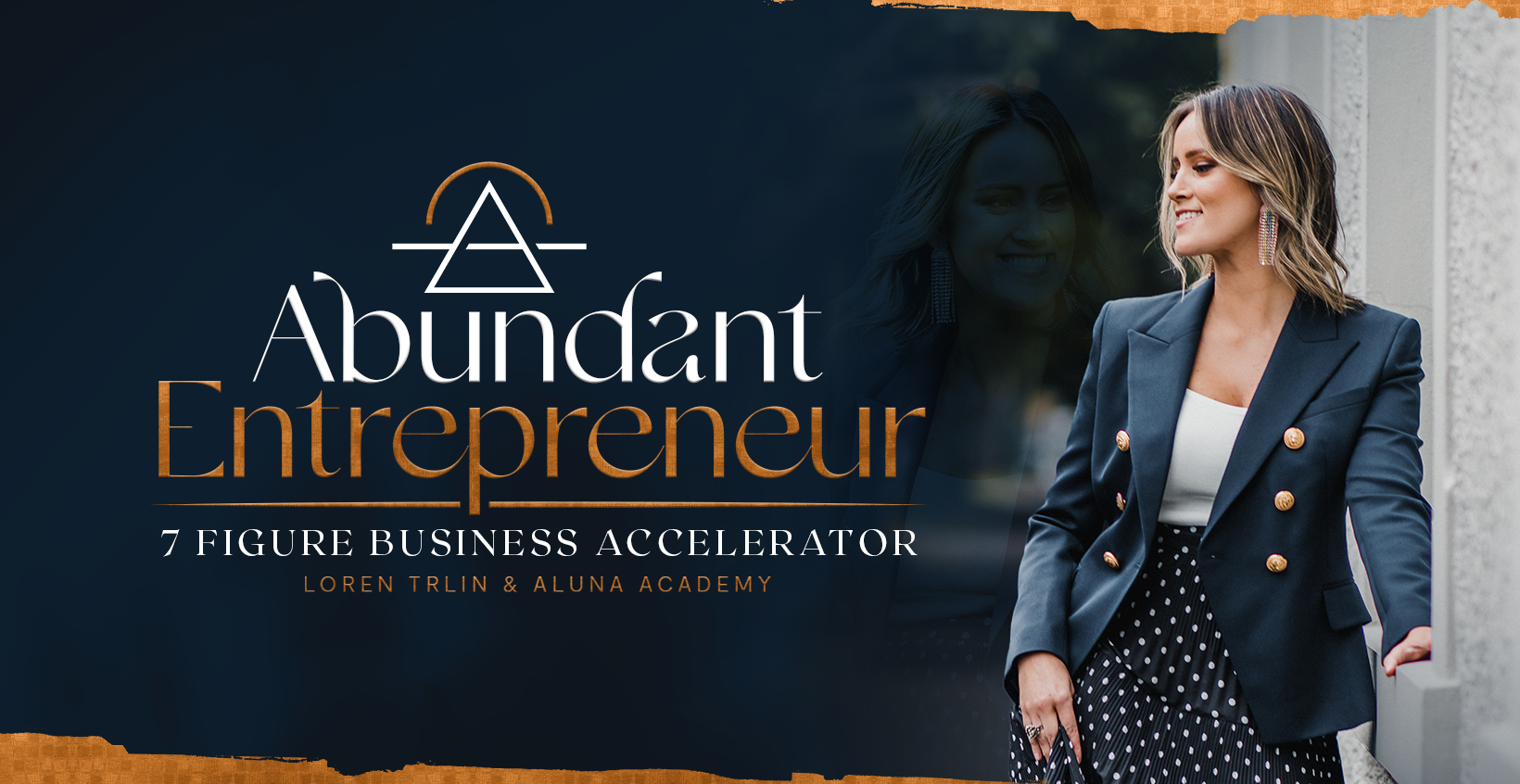 ---
Hey Coach.. Are You Ready To Raise Your Vibration, Grow Your Profits and Scale Your Coaching Empire?
I'm So Proud to Introduce The Abundant Entrepreneur Accelerator:
The straight-to-the-point Accelerator Program to transform YOU  into an Aligned & Abundant Entrepreneur while scaling your coaching business to 6 figures and beyond.
---
Abundant Entrepreneur Accelerator (AEA) is a 90-Day, Step By Step Mentorship Program that equips you and your business with the right mindset and business training to scale beyond 6 figures per year.
You don't have to spend years sacrificing your sanity over discovery calls that leave you drained and disappointed.
You don't have to give up your weekends to wrangle with a website that brings you nothing but financial grief and anxiety.
The reason some coaches seem to slide straight to 6-figure years is not because of some magic pill but because they quantum leap their way to a sustainable, profitable business that makes an easy $10K or more every month.
In this Abundant Entrepreneur Accelerator, you will learn how to create your own "Quantum Leap" story when you go through our error-free, easy-to-follow roadmap that takes you straight from being stuck-in-Sorryville to a thriving, 6-figure business.
Without getting distracted by the next shiny object or feeling overwhelmed, frustrated and lost.
You will Learn Absolutely Everything You Need To Know (Aligned Offer Creation, Packaging & Pricing Your Premium Offer, Client Attraction Formula, and more..) through our detailed 12-week curriculum. 
And if you run into any questions or feel stuck, we'll be right there by your side to tackle it. Inside AEA, you will be a part of our private community and you will get access to weekly Live Calls with me / AEA certified Business Coach to help you troubleshoot, gain clarity and keep that momentum up in your business.
You've Tried it The Hard Way, Now Try it The FAST Way...
We make it pretty hard to fail because we assess every entrepreneur we onboard on this program. 
If we feel that this program will not be a good fit for you, we will tell you right on our first call after we assess you.
So you see, there is ZERO downside for you when you get on an Application call with us. You get a roadmap and we get to see yet another happy face at the end of the call.  
Book an application call with a member of the team and we'll assess whether we can help you achieve your 2021 growth goals through The Abundant Entrepreneur Accelerator.
Want To Know Why I Created This Accelerator Program??? Because I was Frustrated!!
→ Frustrated because I couldn't find a single program out there that could help me move the needle without getting me overwhelmed and stressed. 
→ Frustrated because I knew that my audience would not care about fancy funnels and presentations. Yet I was put through training and frameworks that taught me how to create lousy funnels and ads. BORINGGGGG!
→ Frustrated because no one asked me what's holding me back or what are limiting beliefs. In short, nobody cared about my passions and values. 
→ Frustrated because almost Every Program  asked me to invest in Ads before understanding my pain points and my unique gift.  
I Finally said to Myself ... "Loren, That's Enough.No More Complicated Systems. It Needs To Be Simple."  
Did some inner work and stepped into my true identity as a mentor and never looked back. 
I knew exactly what problems I am good at solving and went in the market with just one presentation and BOOM!! 
Fast Forward To Today - I have successfully built a multi 6-figure Coaching business taking one hour calls a week. 
You must be wondering what's the secret behind Loren's success??
Let me give you the secret ingredient - It's Undivided FOCUS. 
I killed my distractions, eliminated my urge to perfect every process, took messy actions on a daily basis and kept my eyes on one goal. 
Lucky for you... I documented the whole process I went through. 
And Here I am Today...Putting that entire journey in an 12 week Accelerator that has the power to transform you into an Abundant Entrepreneur just like it did to me. 
I'm on a mission to work with the next generation of high-impact coaches who transform people's lives so they can be more conscious, awake and heart-based in how they operate.
If you would like to join me on my journey, click below and book your application call.
Okay...but how does it work?
Behold...The Abundant Entrepreneur Accelerator Roadmap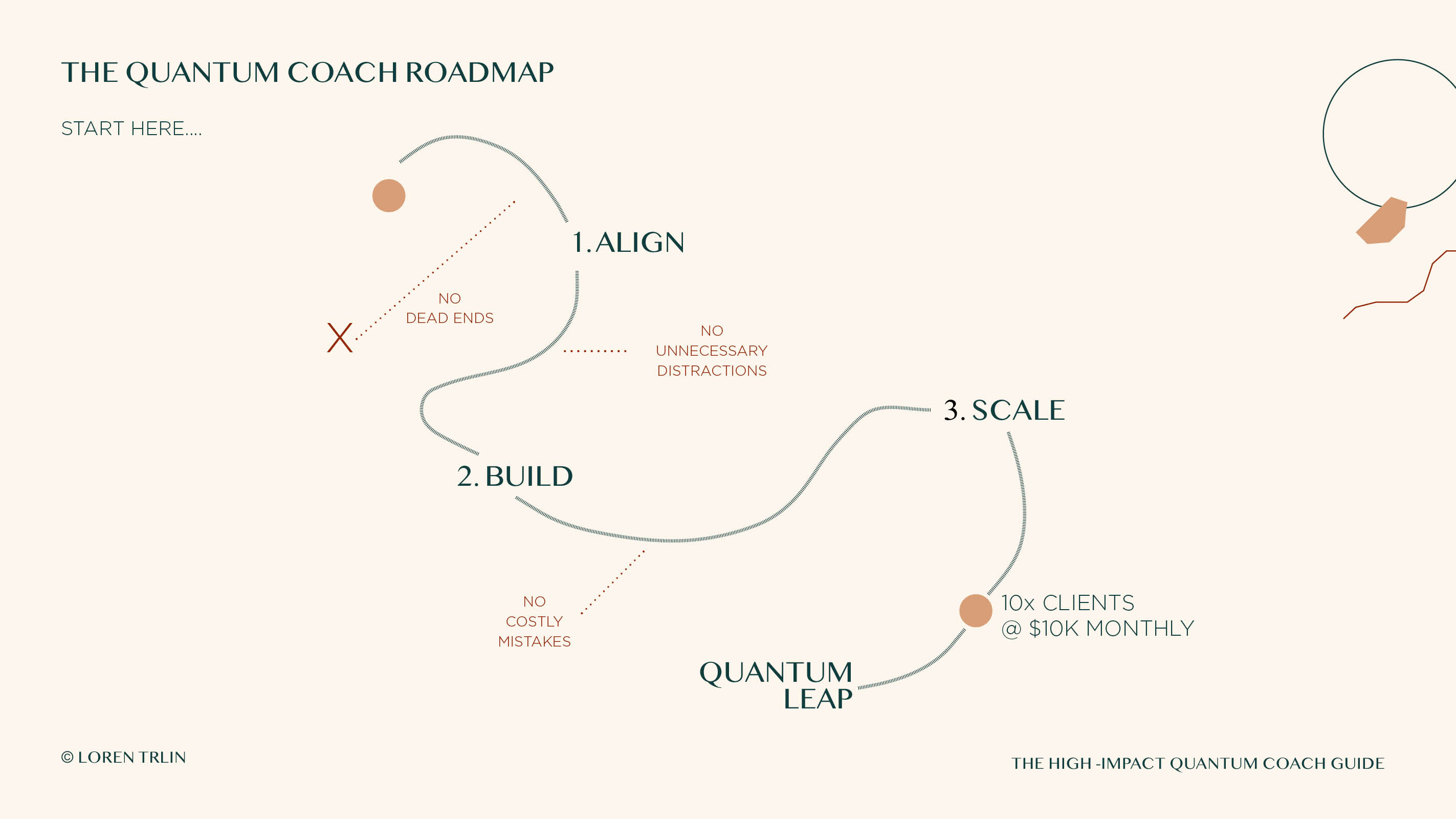 Align 
Find Your True Calling & Mission as an Entrepreneur
Build 
Create and Package Your High Ticket Offer
Scale 
Enroll Your First Set of Clients Using Your Premium Offer
Quantum Leap
Maximizing Your Profits While Keeping Your Clients Happy.
Here's What Leading Entrepreneurs Are Saying About this Accelerator...
How this Relationship Coach did a $48k launch (twice!) with the Abundant Entrepreneur Framework.
This Creativity Coach sold out her first two coaching programs and made $40k in less than 90 days with this Framework.
How this Relationship Coach made $30k in sales in less than 60 days using the Abundant Entrepreneur Framework.
I WANT IN ON THIS
---
It's time for you to go from being an incredible yet struggling coach to being an Abundant Entrepreneur.
Week 1: Unlocking Your Mission & Your Offer
Work with me and my team of coaches to help you:
Clarify your high ticket offer and niche that you help you effortlessly scale to your first $100,000 online.
We'll help you uncover your highly profitable niche.
Week 2: Creating a Package For High Paying Clients
My team and I will help you package up and price your premium offering.
And then we'll show you how to launch it into the market organically (without spending money on ads).
You will learn how to attract your dream client online and offline with ease.
Week 3: Building an Ideal Clientele
In this module, you'll begin enrolling high ticket clients into your new offer.
You'll build out a successful sales page for your program and you'll receive tried and testing tools for getting clients booking calls with you.
Week 4: High Ticket Selling Secrets
In this module, you'll learn how to master the Art of High Ticket Sales.
And you'll receive a customized sales script to help you overcome all of your sales objections.
So that you can focus on doing what you do best - delivering amazing transformations.
Week 5: High-Conversion Lead Generation
Now that you have successfully enrolled dream clients into your High Ticket program....
You will create a 90 Day Success Plan with me along with your cash flow projections and management.
This week, I will give you a little sneak peek into my systems and processes that I use online including high-conversion online templates.
Week 6: Advanced Growth Strategies
In this module, you will learn advanced growth strategies like...
Running successful Facebook Ads
Growing a profitable online community.
Running profitable 5-day challenges.
Mastering your brand story.
Week7& Beyond: Business Energetics
Now that you have the fundamentals in place and paying clients, you're ready for the Exponential Shifts.
It's now time to become a Quantum Business Master.
Here I'll teach you the fundamentals of the Abundant Entrepreneur Mindset & Frequency.
BONUSES:
Note: This is NOT a fend-for-yourself online program.
This is a COMPLETE coaching, strategy and transformation process designed to help you build your Coaching Empire and it includes:
In-depth online trainings (10+ weekly modules)
Call vault of previous trainings (20+ trainings)
Group coaching and mentoring (30 coaching calls with my team and I).
Emotion and Limiting Beliefs Program (10+ Hypnoses).
1:1 accountability coaching with your private coach.
Systems and processes.
All of my high-performing templates.
Private online community.
Lifetime access to the program including all upgrades.
Your own 1:1 accountability coach.
By The End of The Abundant Entrepreneur Accelerator, You Will Master...
The Complete Align-Build-Scale framework so you can apply it to your business to scale to $100K and beyond without succumbing to marketing techniques that don't work.
The art and science of creating irresistible offers aligned perfectly with your vision, Zone of Genius and ideal clients.
Little-known lead generation strategies that work wonders for attracting your ideal clients to you.
Mindset hacks to overcome money blocks, impostor syndrome, and burnout.
Reprogramming your subconscious so you know what to do when you feel in a funk or when you hit the upper limit or a brick wall.
Tools, automations, hiring strategies and sales funnels that work seamlessly to help you scale beyond $10K months!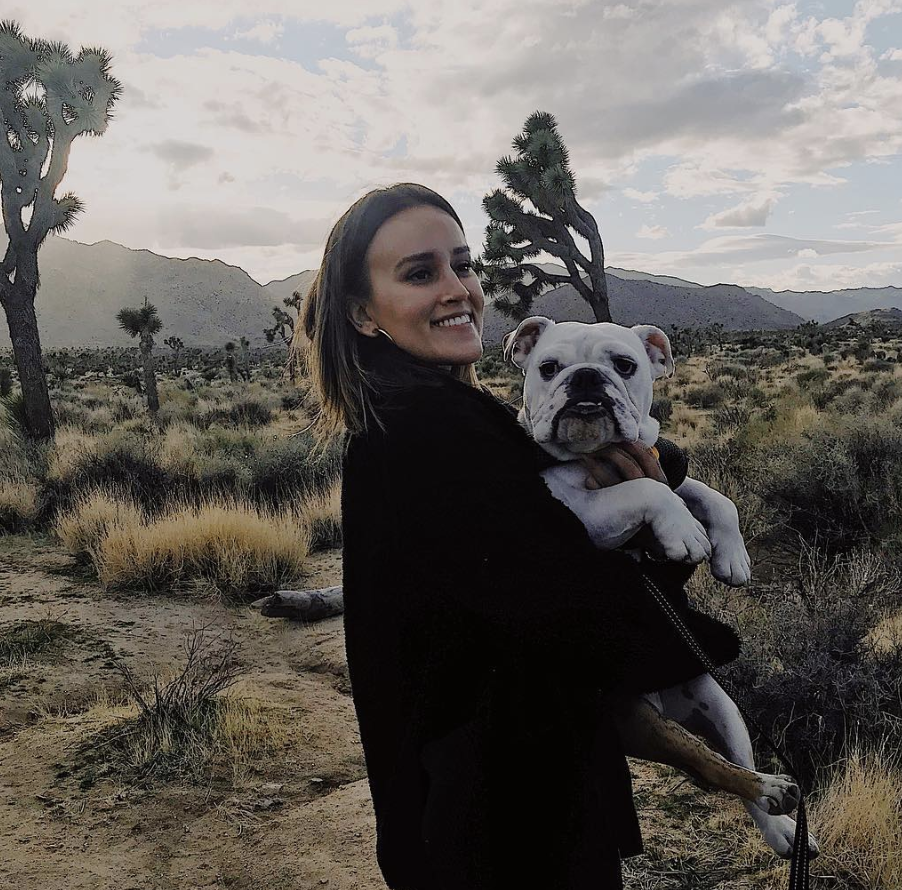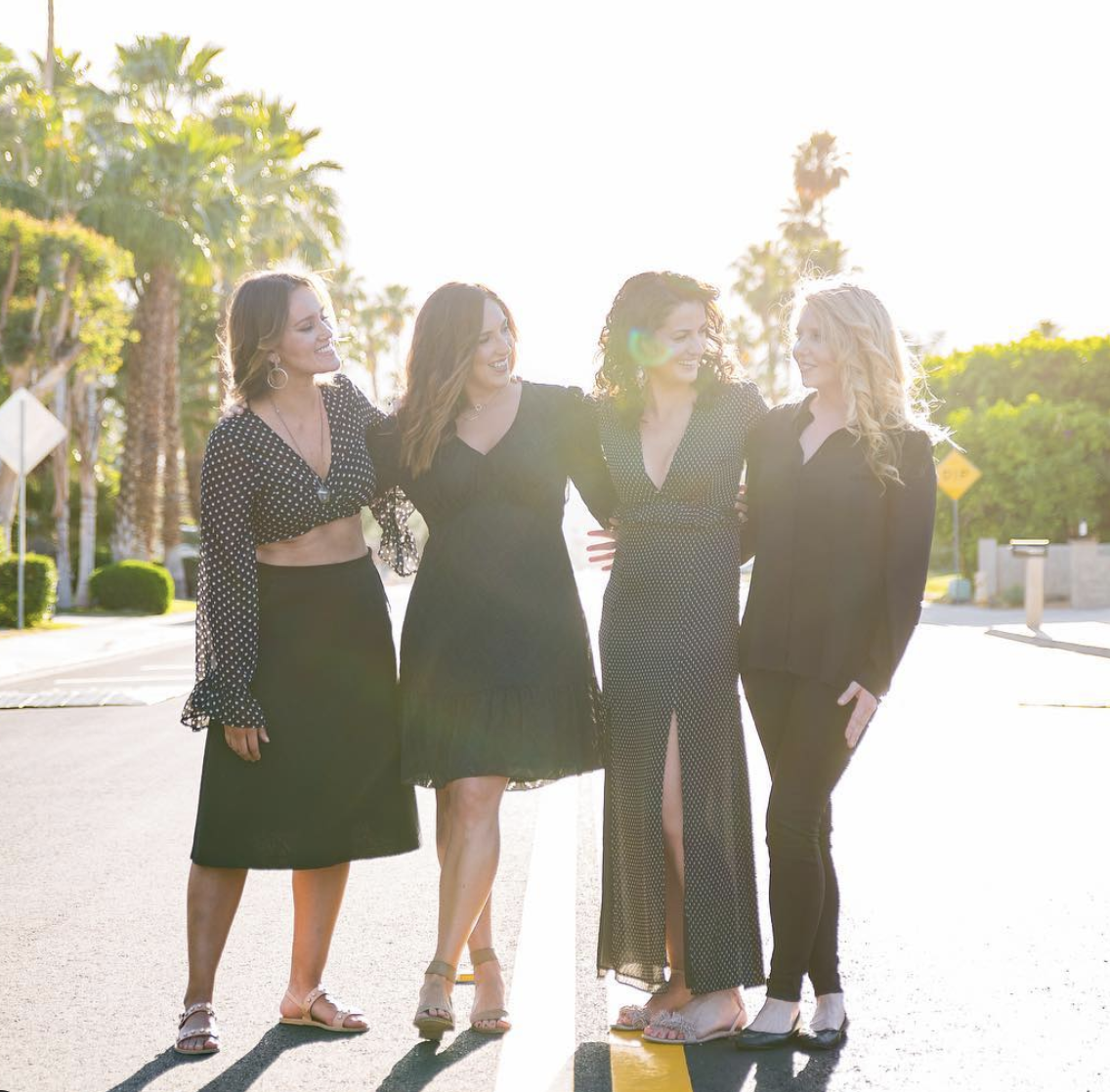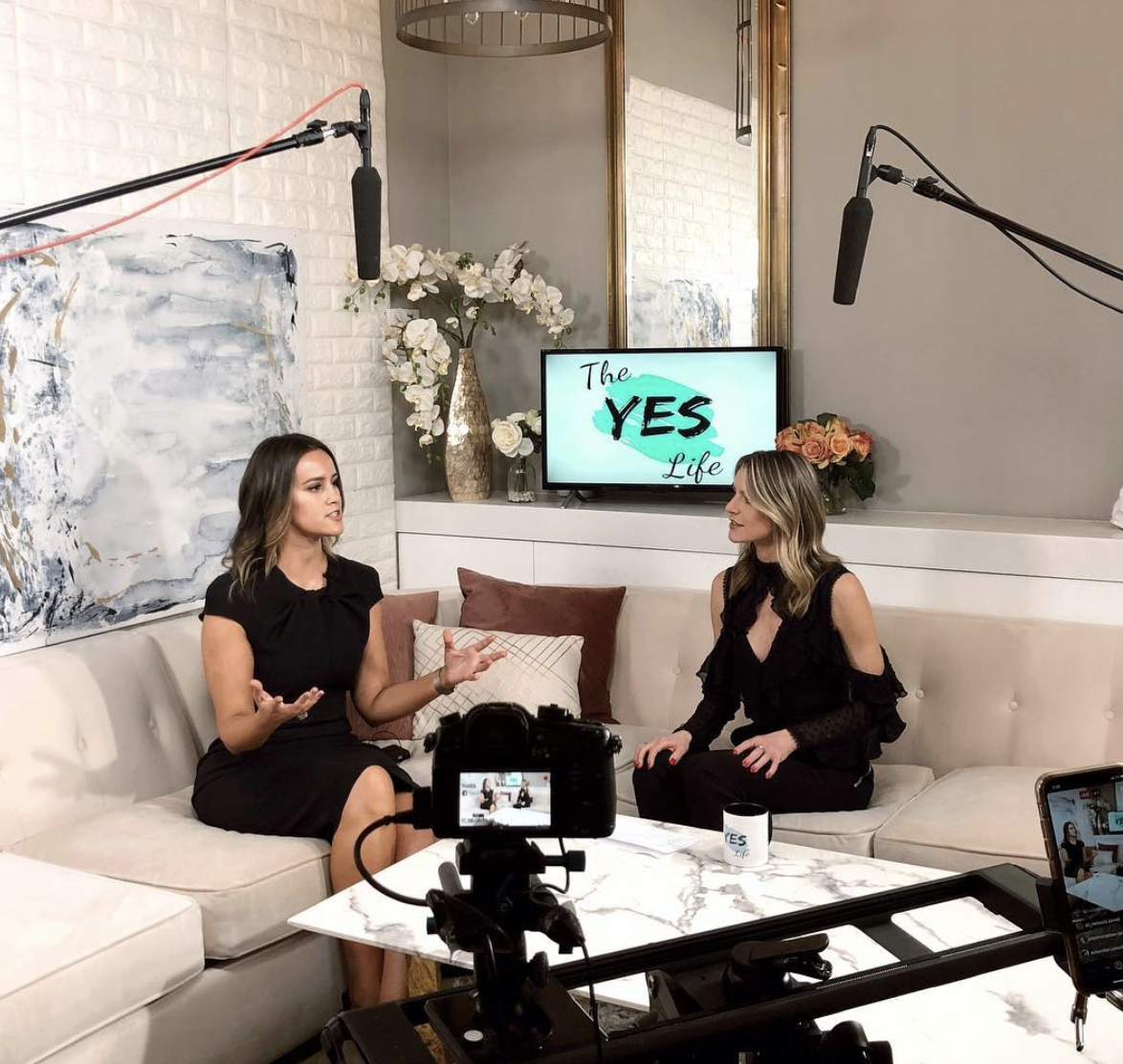 So you've scrolled all the way to the bottom of this page only to find out who is behind this amazing accelerator program, right??
Well, you're looking at her. Ha!
Hi, I'm Loren Trlin and I created Abundant Entrepreneur Accelerator to support my one and only mission - "To work with the next generation of high-impact coaches who transform people's lives and put more money, power and freedom in their hands." 
You see, there's a deeper reason behind why I feel SO passionately about empowering coaches to step up and shine in their brilliance while making money.
At the age of 22 I lost my Dad and that cracked me open.
I realized how fleetingly short life was and it made me question everything.
I started working with a psychologist and realized the impact coaches and therapists had on the human race.
I studied law and was a Successful Lawyer for 3 years. Was I happy? Heck, no!
Anxiety and Stress were my best friends. We hung out a lot back then.
To add to that, with my Dad's passing, I was involved in the multi-million dollar liquidation of our family's business. This led me to experience the gut-wrenching pain of a failing business.
Yes, I've seen the challenges and the turmoil that takes place when your business doesn't turn out the way you thought it would.
Call it a Moment of Truth OR an Eye Opening Phase of my Life... 
I finally accepted the truth that I wasn't happy as a lawyer and that I need to follow a profession where I can create maximum impact on the human race.
And that's what I did. I became a certified Life Coach. 
It was a great experience because I was essentially taught how to help people. 
But it didn't prepare me to run a business. 
So I hired a Business Coach and that allowed me to tap into my personal and business vision and create a perfect alignment with what I wanted to do. 
Results?? - Went from $0 to $100K in a matter of months. 
Not overnight... Months.
Because Growing a 6-figure business takes time. 
But doing it all alone without a mentor is only going to delay your success. 
Listen - I know what it feels like to be you because I have been there too. Becoming a Guinea Pig and testing everything and investing a ton of time, money and energy wasn't pretty. 
Thankfully, you don't have to go through that painful phase like I did. 
Let me mentor you to build a profitable 6-figure coaching business around your genius and your vibration so you can create the impact you were born to create. 
Your future clients are counting on you!
---
Got Questions?? We've Got Answers..
Q1: Is AEA a course? A coaching program? What is it?  
The Abundant Entrepreneur Accelerator is a coaching program that comes with several courses, done-for-you templates, and online training modules.
You will use the course material, downloadable funnels, and email sequences to build your online education business depending on where you are when you come into the program. 
This includes support for building an audience, doing live webinars, automated webinars, and high-ticket phone closing.
Then, you'll come on the weekly calls to help you implement what's in the program so you can execute on what you learned that week. The program teaches you what to do and how to do it, and the coaching calls help you do it well.
Q2. Is this a Life Coaching Training or A Business Training Program? 
Great Question! Life coach training is essential when you want to start coaching people. Unfortunately, most life coach training doesn't cover the business aspects that empower you to find the clients to coach.
I know because I've been there. I've struggled with finding ideal clients. I've struggled with selling myself using convoluted funnels.
You need The Abundant Entrepreneur Accelerator Program if you're ready to give your coaching business the momentum it needs.
Q3: I'm brand-new to coaching. Will this work for me? 
Yes, it will! In fact, you'll be poised for faster growth because you'll start by creating a solid foundation instead of spending months trying to figure things out on your own.
Q4: How much time will it take me to go through the program?
Ideally 60 Days. But for some of you it may take anywhere between 2 to 6 months for you to complete all of the modules in this program. 
I recommend that you allocate at least 2 hours a week to complete the program. This will help keep the momentum moving within your business.
Move as fast or as slow as you need to. I've designed it with a busy coach in mind.
Q5: Will I get one-on-one time with Loren?
You'll get my insight and expertise on the group coaching calls as well as in the members-only Facebook community. If you'd like to work one-on-one with me, we can talk about that once you've signed up.
Q6: What if I have more questions?
We are ready to hear them all! Email my team at purpose@lorentrlin.com and we'll be happy to answer all your questions.